Roaring Fork Motor Nature Trail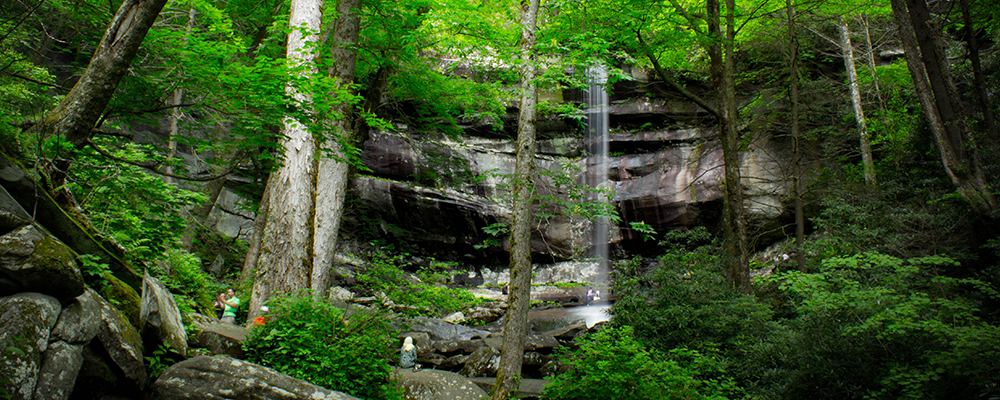 Fall In Love
Go ahead. Chase those waterfalls.
Roaring Fork features two of the most popular waterfalls in the Great Smoky Mountains National Park. Which one is better? It's like picking a favorite child for us, so you'll have to be the judge. The moderate 5.4 mile roundtrip hike to Rainbow Falls is well worth the workout. When you get to the end of the rainbow, you'll know it: the massive 80-foot tall waterfall is the highest single-drop falls in the park. The Trillium Gap Trail leads to the 25-foot high Grotto Falls where you can walk behind a wall of water as it cascades to the ground. It's breathtakingly beautiful and the only spot in the Smokies where you can do this. And while it may not carry the same cache as Rainbow or Grotto Falls, the Place of a Thousand Drips is no less spectacular. Go after a downpour and see thousands (OK, OK, maybe just dozens) of wee waterfalls.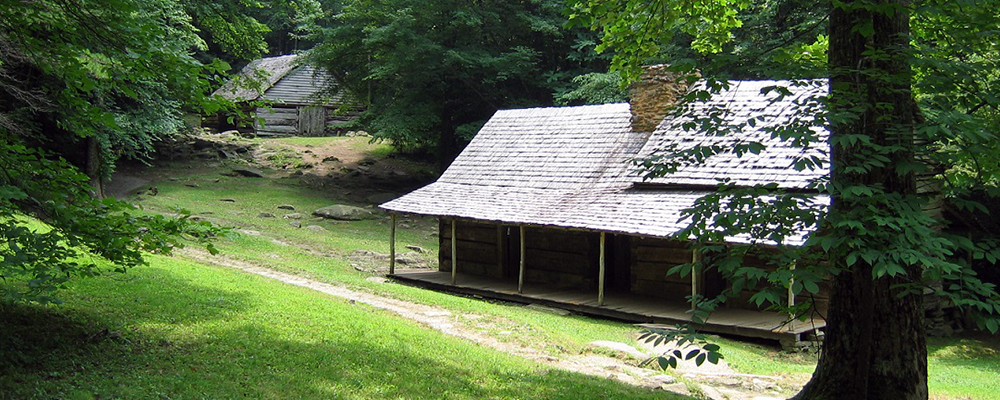 Play In The Past
Explore the early days of Southern Appalachia.
No trip to Roaring Fork Motor Nature Trail is complete without getting a history lesson by visiting the old cabins, barns and working tub mills that have been preserved and restored. See the early settlers' ingenuity firsthand at the Noah "Bud" Ogle homestead. The one-time Ogle farm features a handcrafted wooden flume plumbing system as well as one of the few working tub mills still in existence. The historic district of Roaring Fork includes the Jim Bales place, the Ephraim Bales place, and the Alfred Reagan place.
Before you head back to town, remember to pull into Ely's Mill to score a jar of delicious honey. You'll also find locally-made antiques and crafts that make for fun keepsakes and presents, as well as cabins available for rent.
Directions
To access Roaring Fork, turn off the main parkway in Gatlinburg, TN at traffic light #8 and follow Historic Nature Trail Road to the Cherokee Orchard entrance to the national park. Just beyond the Rainbow Falls trailhead, you have the option of taking the one-way Roaring Fork Motor Nature Trail (closed in winter). Please note that buses, trailers, and motor homes are not permitted on the motor nature trail.
Cascading waterfalls, roaming wildlife and a view that stretches out over 500,000 acres – this is the country's most-visited national...
Learn More