Nestled in the heart of the Smoky Mountains, Gatlinburg becomes a winter wonderland during this magical season. When it's cold outside, warm up inside at our many attractions, delicious dining options and unique shopping venues, Gatlinburg is open all winter long.
Learn More
Don't Miss These Upcoming Events
For more than 30 years, Gatlinburg has celebrated Winter Magic with millions of twinkling lights on festive holiday displays throughout the city. Soak up the spirit of the season from the comfort of your own vehicle and take a memorable journey on the exciting...
Learn More
Known as the "Best New Year's Eve Show in the South," Gatlinburg will ring in the new year under the cover of the iconic Gatlinburg Space Needle for its Annual New Year's Eve Ball Drop and Fireworks Show on December 31. Since 1987, this free, family-friendly celebration...
Learn More
Restaurants in Gatlinburg
In Gatlinburg, restaurants open their doors to provide a festive and delicious dining experience on Christmas Day. Indulge in delectable dishes while enjoying the enchanting holiday ambiance of Gatlinburg's mountain surroundings. It's a wonderful...
Learn More
Get Your Free Vacation Guide
With all there is to see and do in Gatlinburg, you'll be thankful to have this informative guide to help make your Gatlinburg vacation better than ever!
Request a Free Guide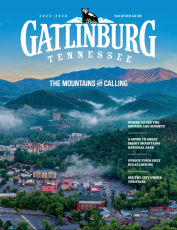 Plan Your Trip to Gatlinburg
GSMNP Parking Tags
Valid parking tags are required on any vehicles parking longer than 15 minutes in the Great Smoky Mountains National Park. Rates are $5 for a daily tag, $15 for a weekly tag, and $40 for an annual tag.
Learn More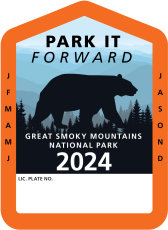 Latest Blog Posts
Get the inside knowledge about all things Gatlinburg.
As temperatures drop, it's time to shop. Get a head start on the holidays this winter in Gatlinburg. Local retailers' shelves are chock-full of eclectic gifts, décor items and cozy collectibles sure to put you in the giving spirit. Grab a cup of...
Read More
Before we countdown, the clock strikes midnight and we set our New Year's resolutions, you must check a few Gatlinburg essentials off your list. Winter in the Smoky Mountains is a special time of year. From tasty treats and holiday spirit everywhere, there is no...
Read More
Share your mountain memories
#Gatlinburg