Plan Your
Smoky Mountain Getaway
The time has come to set out and explore the world together again. We have miles of hiking trails in the mountains and tons of dining, attractions, shopping, and arts and crafts in town. Make Gatlinburg your basecamp for adventure. When you visit our beautiful mountain town, we ask that you visit responsibly, practice social distancing and enjoy the Smoky Mountains safely.
Find Healthy Travel Information here.
Win Your Free Getaway
Get Your Free Vacation Guide
With all there is to see and do in Gatlinburg, you'll be thankful to have this informative guide to help make your Gatlinburg vacation better than ever!
Request a Guide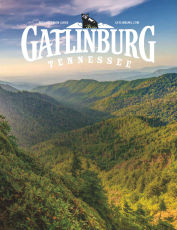 Maybe you think you missed out if you didn't get to take an autumn Gatlinburg trip. Good news! You can get some outstanding deals when you book winter trips to the Smokies. Did you know that Gatlinburg is home to the only ski resort in Tennessee? That's one...
Learn More
Winter is a beautiful time of year to visit Gatlinburg. The snowcapped mountains are a beautiful sight to behold, and everything seems to slow down when the temperatures drop. If you're looking for some of the prettiest places to visit in Gatlinburg this winter,...
Learn More
Share your mountain memories.
#TheMountainsAreCalling