Great Smoky Mountain Wildlife & Nature
Vacations are all about escaping the every day, and nothing will remind you of that more quickly than spotting a bear or an elk in the Smokies. Because Great Smoky Mountains National Park is a thriving black bear habitat, chances are good that you'll catch sight of these magnificent creatures, along with an incredibly diverse population of plant and animal species.
This is a place where you can truly surround yourself with nature. Read below for tips on hiking into black bear habitat and spotting wildlife such as bird species, wildflowers and elk in the Smokies.
Bears
They're big, and they're beautiful, but be careful!
No one forgets a black-bear sighting in the Smokies. There are more than 1,500 of them around, and while they are protected, they are far from tame. The Park is one of the very few places in the Eastern U.S. where black bears thrive in a wild, natural habitat. They are big, dangerous and fast. "Don't feed the bears" is no joke.
What looks like a slow, lumbering mama bear can actually run more than 30 miles an hour, swim a creek and easily climb a tree. Attacks on humans are very rare, but there's a reason it's against the law to approach within 50 yards of one. Check out these bear safety tips, and keep your eyes open for one of the Park's most majestic creatures, especially around Cades Cove and Cataloochee Valley.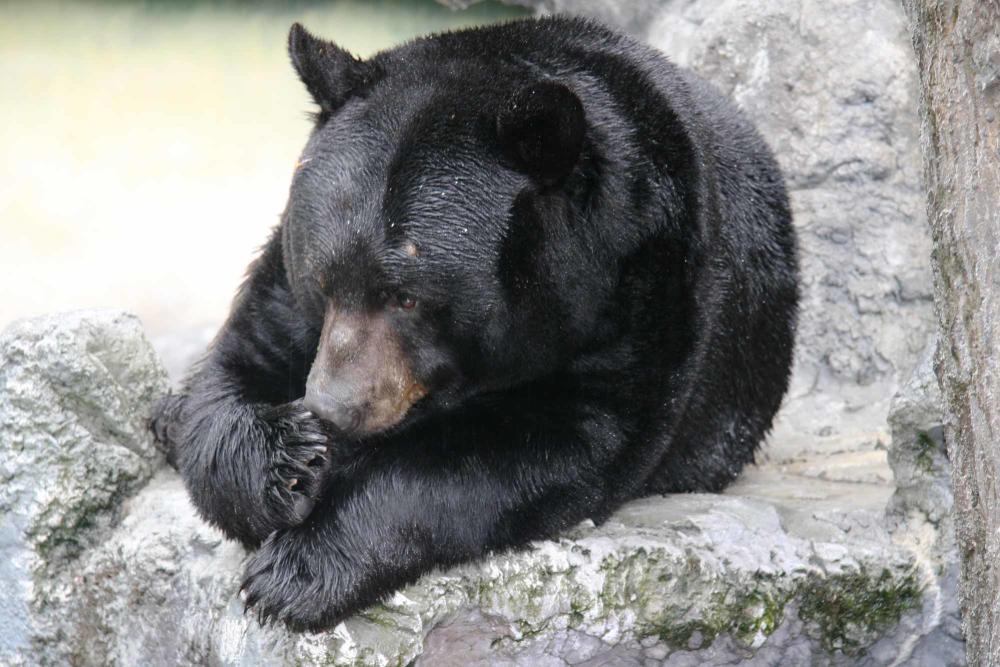 Birds
Birdwatchers, bring your binocs and logbooks.
The Smokies are alive with over 200 species of birds. Many live here year-round, and most take advantage of the varied elevations and protected habitat to breed in the forests and hills. Some are passing through on their annual migrations, so there are interesting species to spot all year round.
If you know how to listen and look, you could find as many as 100 species of birds in a day. If you're an avid birdwatcher on your way to the Park, check out Birds of the Smokies, an excellent book from the Great Smoky Mountains Association, full of great photos and tips built on 25 years of experience and birdlore.
Elk and Deer
The few and the many
Elk were essentially wiped out of the Eastern U.S. by the mid-1880s, but there is great news today. If you're alert, you may come across some of the closely monitored elk, which were reintroduced to the park in 2001.
They're huge; males weigh as much as 700 pounds, and during mating season, you may hear their calls from a mile away. Meanwhile, white-tailed deer prosper throughout the Smokies, and odds are you'll spot some no matter where you are.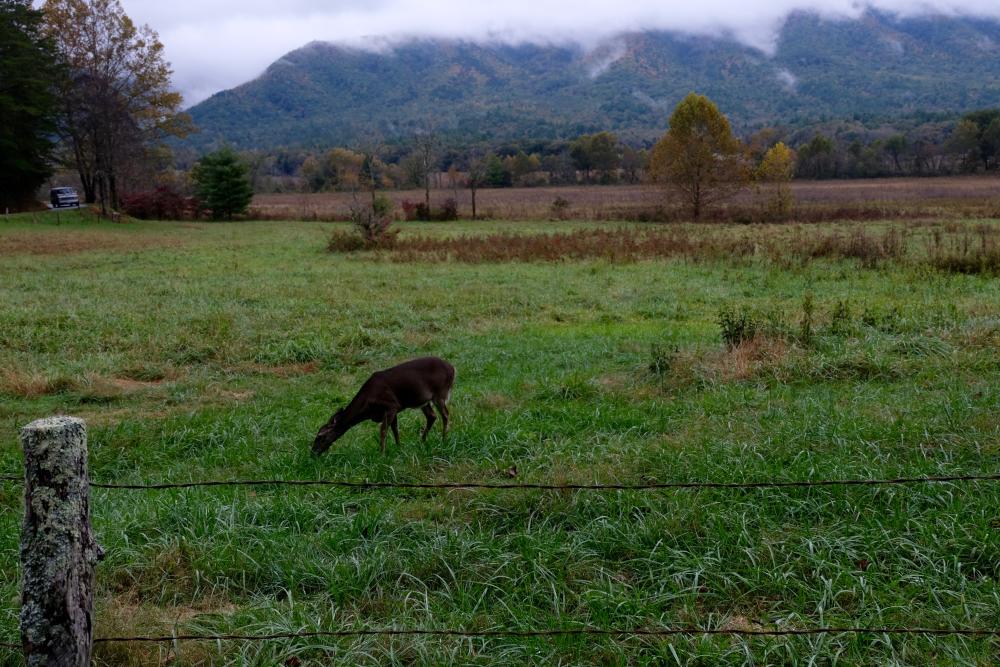 Trees and Forests
The wild woods cover 95% of the Smokies.
Whether you're a hardcore hiker or just love a quiet walk in the woods, there are plenty of pathways into the forests of the Smokies. There are more than 100 species of trees and another hundred species of shrubs–more than in all of northern Europe combined.
The greens of spring and summer are spectacular, and when the forests transform in the fall, folks come from all over the world to witness one of nature's most vivid displays of color.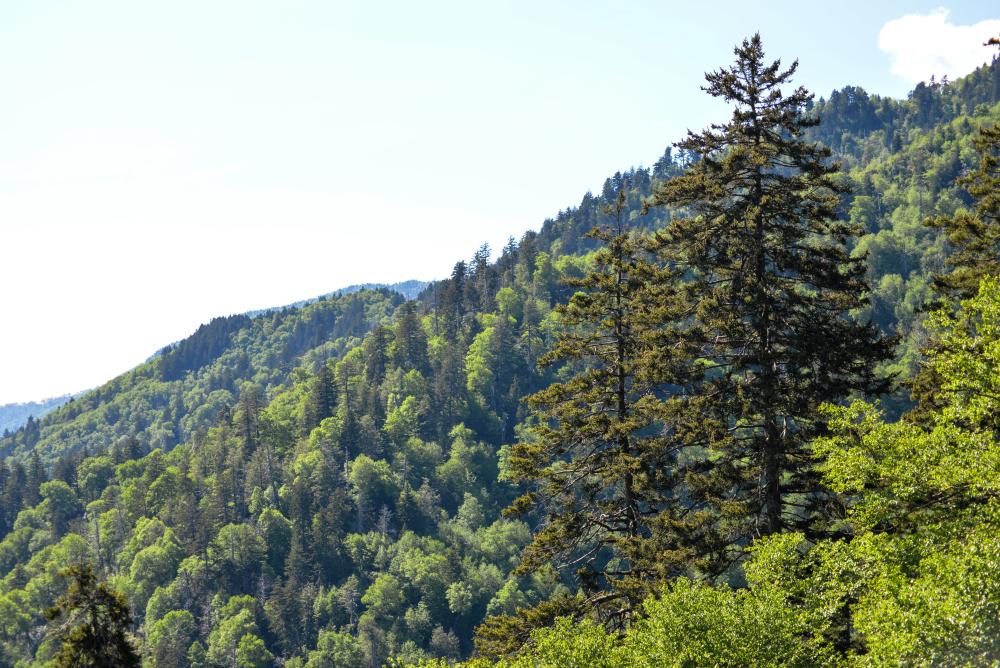 Wildflowers
Bloomin' like crazy
Wildflower watchers sometimes refer to the Smokies as "Wildflower National Park." There's no other place in America with so many species of flowering plants. The famous mountain laurel, rhododendron, flame azaleas and more than 1,600 other species bloom in every season but wintertime. Plan a wildflower walk, or partake in the annual Spring Wildflower Pilgrimage, a five-day festival celebrating the arrival of springtime.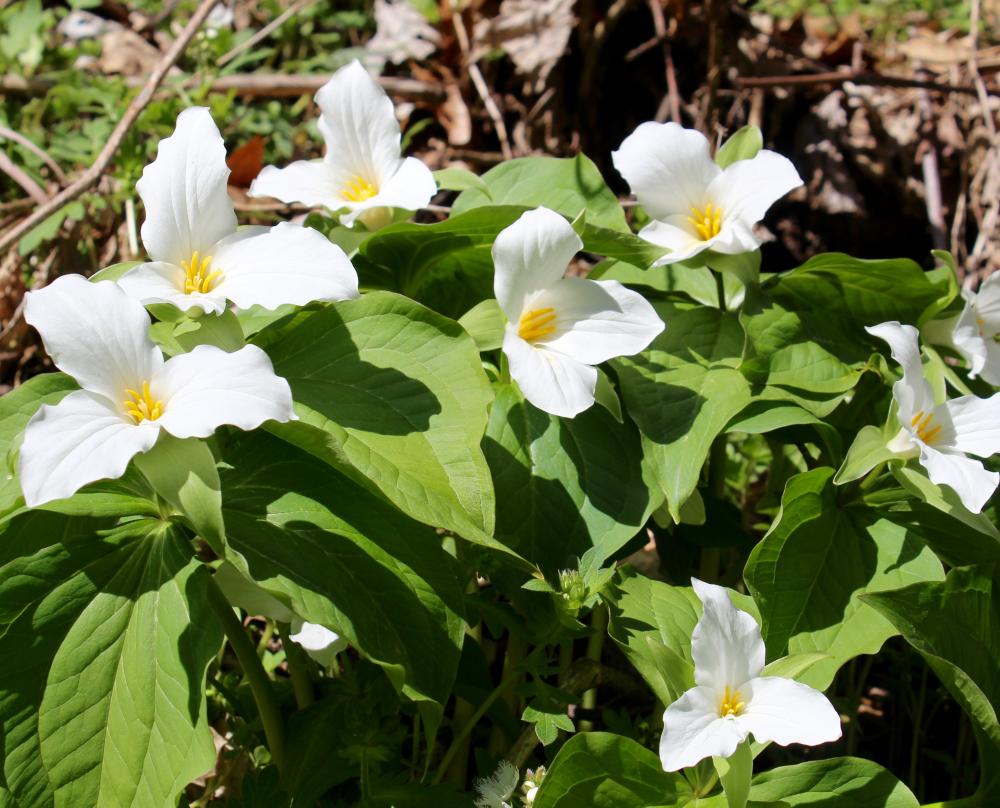 From a walk among wildflowers to a serious backcountry trek, hikers of all skill levels begin memorable Appalachian adventures in Gatlinburg on Smoky Mountain hiking trails. The mountains and valleys are covered with 800 miles of hiking trails in the Great Smoky...
Learn More
Bring your binoculars and your logbook, because there are over 240 species in the mountain woods and many birds native to Tennessee. You never know what you might see on a bird-watching vacation in Gatlinburg.
Learn More