The Clubhouse
Gatlinburg Golf Course would not be complete without our fully-equipped Clubhouse. Swing by the clubhouse before hitting the course to browse the best in golf apparel, reserve tee times, relax with your golfing buddies, grab a bite to eat and more.
The clubhouse is open every day from 7:30 am to 5:00 pm. Players are due off the course at 6:30 pm.  Phone number: (865) 453-3912.
Pro Shop
Get the latest golf gadgets and apparel at the Pro Shop, conveniently located inside the Clubhouse. From clubs to clothes, it's easy one-stop shopping for the golfer on the go.
Pro shop: (800) 231-4128 or (865) 453-3912.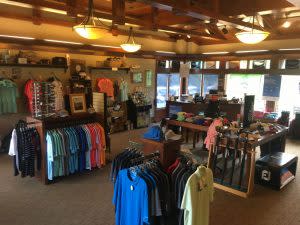 Food Service
Experienced golfers know not to golf on an empty stomach. Fill up before you hit the course or wind down after the back 9 with a tasty treat from our clubhouse menu. Featuring traditional favorites like hamburgers and chicken salad sandwiches, you'll never golf hungry again.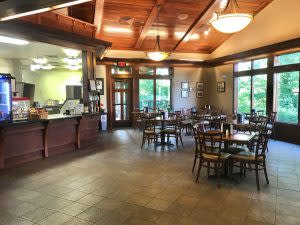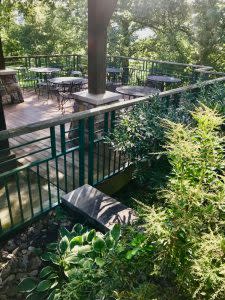 As one of the country's premier outdoor destinations, Gatlinburg offers great outdoor adventures, kid-friendly attractions, and laid-back scenic charms for the entire family. No matter what time of year, there are always fun and exciting things to do in...
Learn More