Outdoor Adventure Itinerary
Situated just outside of the beautiful Great Smoky Mountains National Park, Gatlinburg is your destination for the outdoor adventure of a lifetime! This helpful 2-day itinerary walks you through some of the must-see outdoor activities in the Gatlinburg area!
7:30 AM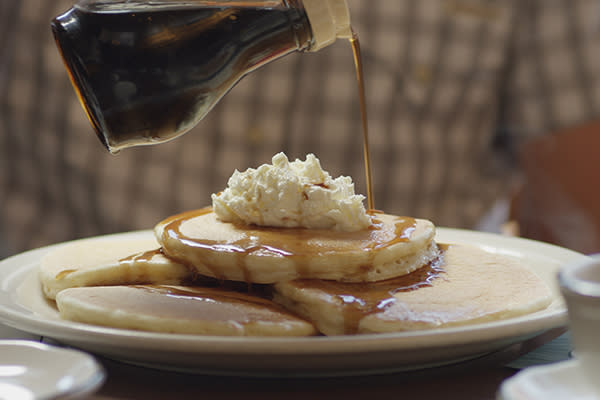 Your first day in Gatlinburg begins early! Get out of bed and get ready for a pancake breakfast at one of Gatlinburg's famous pancake houses. If you're staying along the Parkway, there's no need to drive; just slip on a comfortable pair of shoes and talk a walk through historic downtown Gatlinburg. Choose a place for breakfast and eat your fill — you have a long day in the Smokies ahead of you!
9:30 AM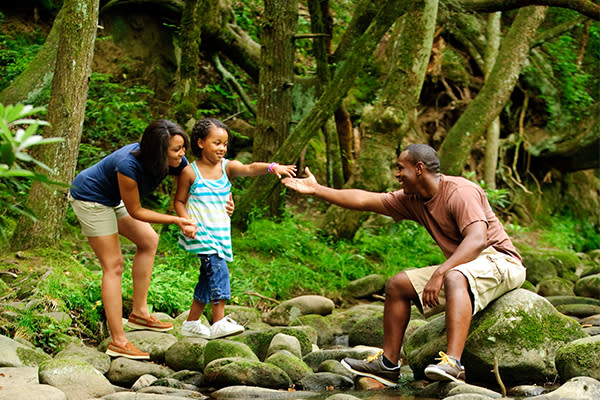 After breakfast, it's time to head back to your hotel and grab your hiking gear. Make sure to grab a few snacks, too. Great Smoky Mountains National Park is home to some spectacular waterfalls, and today you're taking the relatively short hike to Laurel Falls. It's a moderate hike, but the views of the falls make it well worth it.
Walk Behind the Waterfall
1:00 PM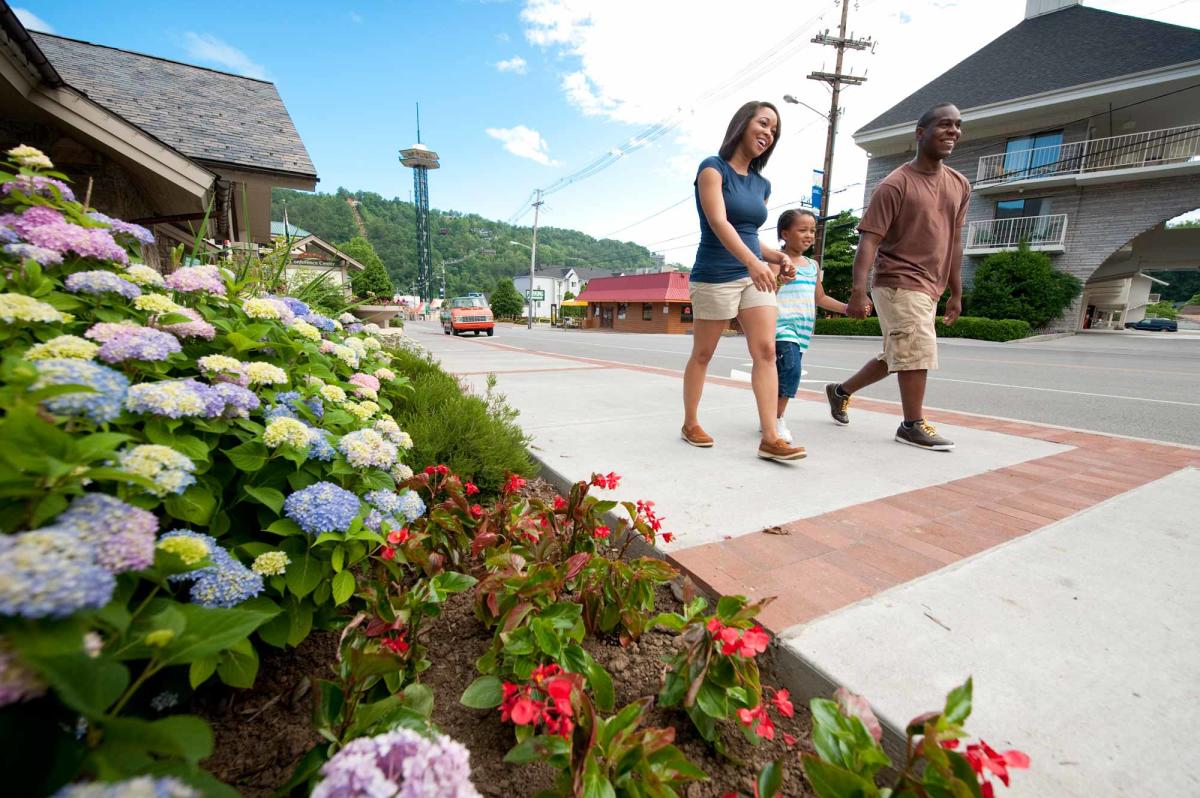 Grab a quick snack from your backpack or make the quick trip back to Gatlinburg for lunch. Gatlinburg is home to several great lunch spots, and you're sure to find something for even the pickiest of eaters. When you're finished with lunch, it's time to head back to the trails!
2:30 PM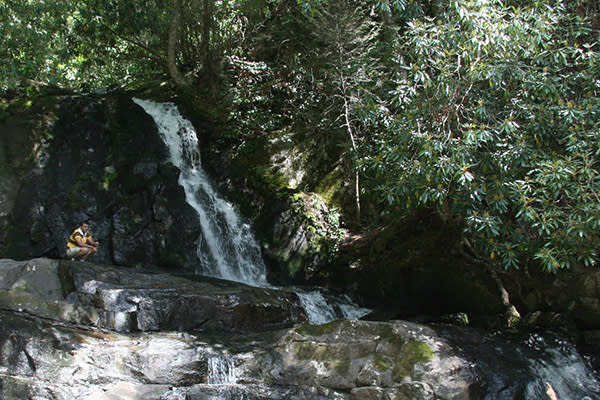 Like hiking up to Laurel Falls, the walk to Grotto Falls is relatively short and not very difficult, but your destination offers a unique perspective when you walk behind the waterfall! The walking space behind the waterfall can be slick, so make sure you're being cautious and using your best judgement when you're walking through it.
Fantastic Views of the Gatlinburg Area
6:00 PM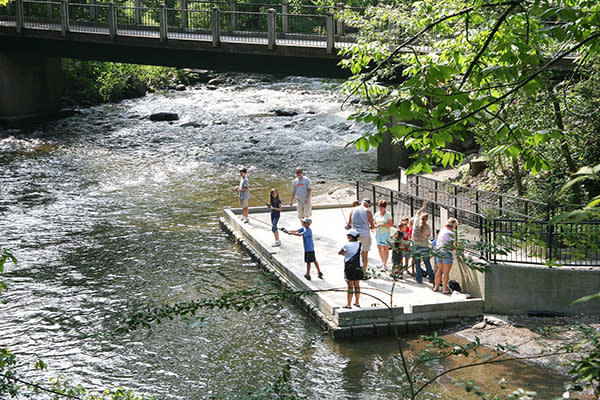 After a long day of exploring the Smokies, it's time to go back to Gatlinburg. On your way back, make a quick stop by the Scenic Overlook on the Gatlinburg Bypass. You'll get a spectacular view of the Smokies and the valley below. For some people, seeing the Gatlinburg Scenic Overlook is a top priority every time they visit our little mountain town.
7:30 PM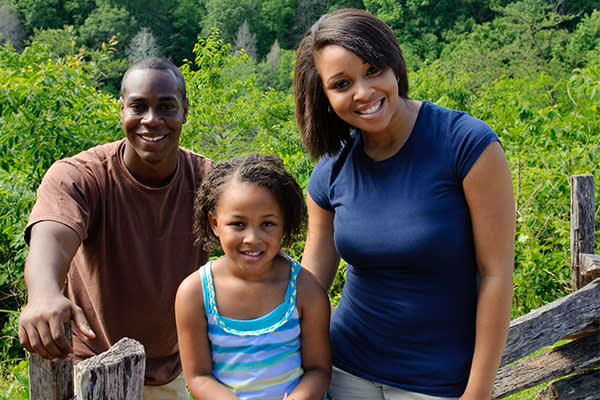 Now that it's time for dinner, check out Gatlinburg's wide variety of dining options. Just park your car, take a stroll down the Parkway and pick a restaurant you've always wanted to try. After dinner, walk over to the Space Needle and ride up to the observation deck. It's the perfect place to see a beautiful sunset behind the Smoky Mountains.
7:00 AM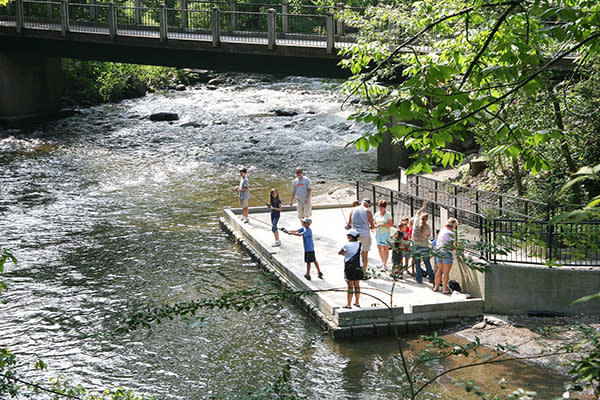 With almost 2,900 miles of streams and a year-round fishing season, Great Smoky Mountains National Park is a great vacation spot for anglers. Today, you're getting up early, grabbing your rod and reel and heading out. Better yet, call one of the great outfitters in the area for a guided fishing tour. Make sure that you're familiar with the laws protecting fish in the area, including size limits, possession limits, and prohibited baits.
12:00 PM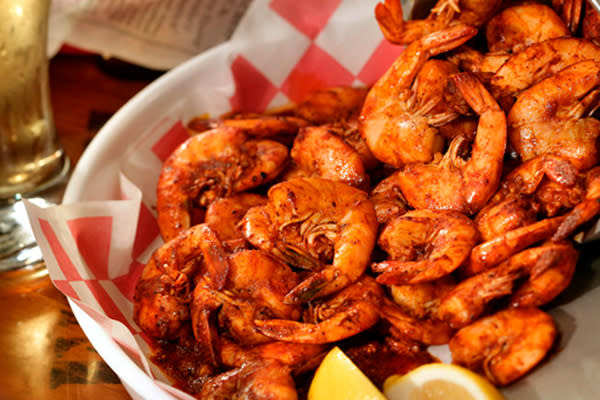 After a long morning of fishing in the Smokies, you're sure to be hungry. If you're in the mood for fish, there are some great seafood restaurants in and around Gatlinburg.
2:00 PM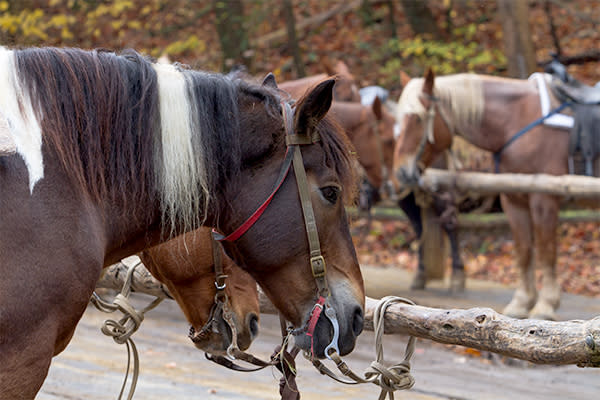 This afternoon, you're going horseback riding through the mountains. Horseback riding in the Smokies is a fun experience, even for beginners, and there are many trails in the area. If you've never been horseback riding before, riding an experienced and well-trained horse at one of the area's stables is a great way to get started!
Live Music and Synchronous Fireflies at Elkmont
6:00 PM
Having dinner in Gatlinburg is always a treat, and tonight is no exception: you're going to one of our great restaurants with a live band! The East Tennessee area is home to talented musicians, and when you visit Gatlinburg, you get a chance to see them perform right in front of you!
9:00 PM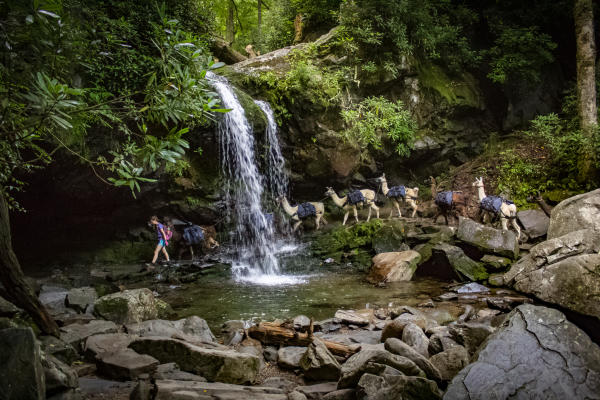 If you're visiting in late May or early June, you're in for a real treat. Great Smoky Mountains National Park is one of the only locations in the world that's home to a species of synchronous fireflies — fireflies that flash in synchronous patterns. Because the fireflies are so popular, you'll have to enter a random lottery for a parking pass, but if you're chosen, it's an amazing event that you'll never forget!