Dreaming of a cozy Thanksgiving in an inspiring setting? Look no further than Gatlinburg. Whether you're slipping away for a holiday for two or gathering the family around a cabin table, you'll have a grateful getaway in the Smokies. Thanks to the season's natural beauty and plentiful dining and shopping options, you'll have plenty of reasons to count your blessings.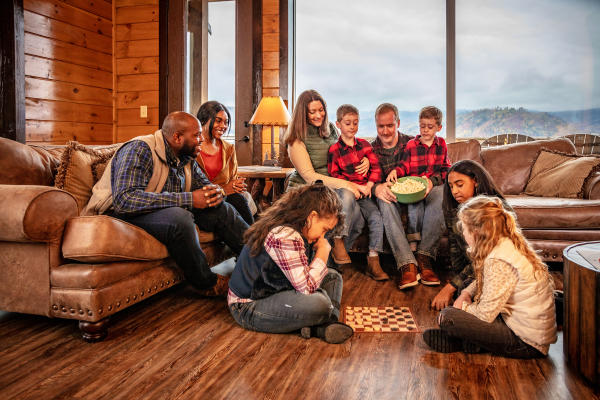 Cabin Comforts
Focus on making memories and leave the chores at home when you book a mountain cabin or chalet for your family's holiday. Let the staff handle the housekeeping while you tend to the people and moments that matter most. Gatlinburg has plentiful lodging options for whatever size group you're hosting, including a wide variety at Gatlinburg's Best Views and park-adjacent lodging at Stony Brook Cabins. View all cabin options here.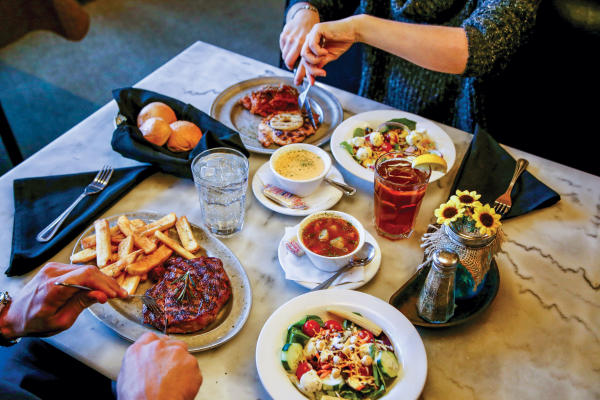 Fit for a Feast
Gatlinburg is a tourist-friendly town, which means there are plenty of spots where you can gobble 'til you wobble without a single trip to the supermarket. With the cornucopia of home cooking available in such close proximity, you can fill your cabin's table with the finest fare around. From hickory smoked goodness at Bennett's BBQ to modern American cuisine at Clift Top Restaurant, there are myriad ways to fill a table, depending on your tastes.  
Prefer to dine in? Many Gatlinburg restaurants will be open for turkey day, including Smith & Son Corner Kitchen and The Park Grill, which will serve a special Thanksgiving feast in a mountain lodge setting. View all dining options here.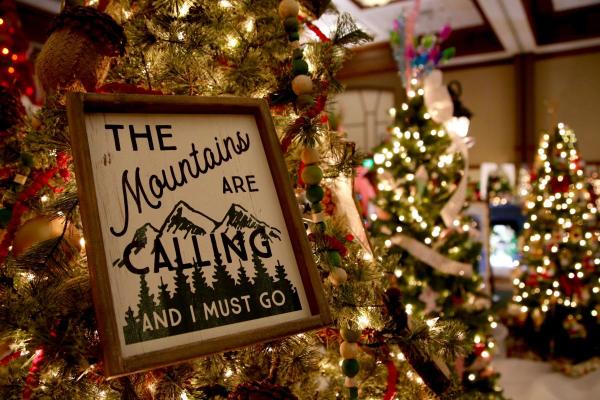 Find Time for Fun
Beyond spending quality time with the ones you love most, save time to check out some of the seasonal events happening around town during Thanksgiving week. The Gatlinburg Thanksgiving Arts & Crafts Show is set for Nov. 22-27 in the Gatlinburg Convention Center, while Gatlinburg's Festival of Trees, showcasing beautifully decorated Christmas trees and offering plenty of fun for little ones, will take place at the W.L. Mills Conference Center Nov. 23-27 to benefit the Boys and Girls Club of the Smoky Mountains and the Gatlinburg Chamber Foundation Scholarship Fund. View all events here.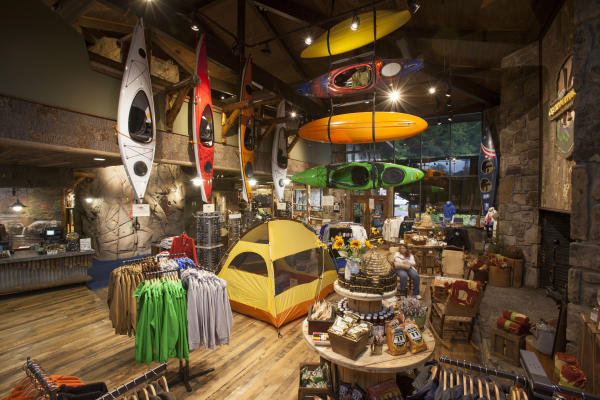 Black Friday, Mountain Style
Turkey trot to the shops of Gatlinburg for Black Friday deals with a distinct mountain vibe. The Village is sure to put you in the Christmas spirit with its old-world style and plentiful shopping options. Outdoor enthusiasts can find all types of gear options at the Nantahala Outdoor Center, while aspiring chefs and home cooks are sure to enjoy items from the Paula Deen Store or The Pepper Palace. View all shops here.
By combining a new setting, fresh perspectives, and time-worn traditions, you can create an unforgettable Thanksgiving for a party of any size.