There are few places in America where a laid-back mountain getaway and vibrant nightlife go hand-in-hand. That's just what awaits in Gatlinburg, where after-hours fun draws travelers year-round. We invite you to experience all you know and love about Gatlinburg – under the stars.
After-Dark Adulting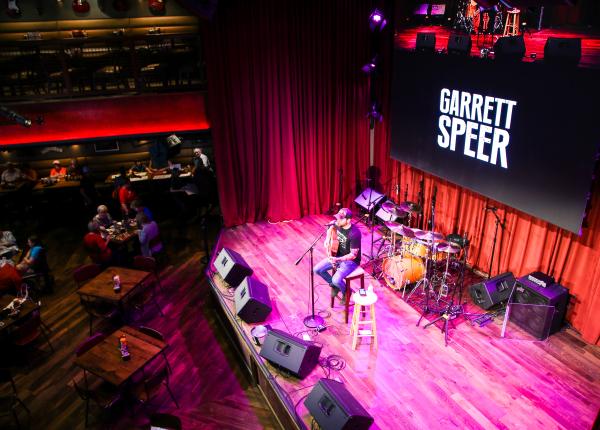 For couples' getaways, girls' trips, and parties of all sizes, Gatlinburg shines in the moonlight. After filling up on fresh air and mountain views all day, you'll be ready to wind down – or dance the night away!
Blake Shelton's Ole Red serves up live music, good food, and abundant drink options. Considering its owner, it should come as no surprise that the folks at Ole Red take music seriously. Come ready to dance to live music performed by top-notch entertainers on the Ole Red stage.
For prime game-night viewing, head to Puckers Sports Grill, featuring karaoke, classic American fare, and a full bar. Beer snob? Gatlinburg Brewing Company, conveniently located on the Parkway, has you covered with microbrew beers and build-your-own pizzas.
Family-Friendly Nightlife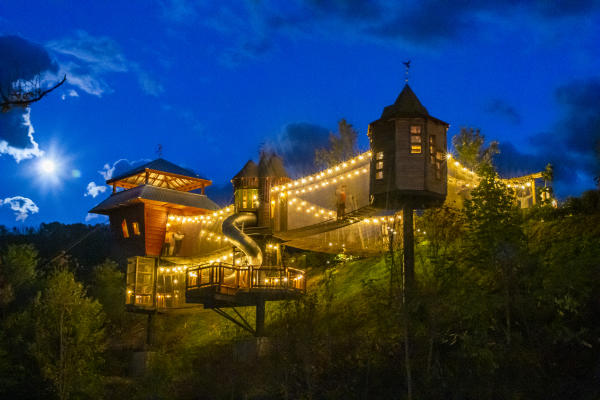 Whether you're visiting Gatlinburg with your family, hosting a youth group trip, or just looking for some G-rated fun, these attractions win with all ages.
Opening November 1 in Anakeesta, Astra Lumina is billed as "an enchanted night walk amongst the stars" for all ages. Experience the mountaintop splendors of song and light, as the stars take on an Earthward illusion in this immersive and unforgettable experience.
The longest pedestrian cable bridge in North America, the Gatlinburg SkyBridge offers panoramic views of the city from 500 feet above the ground. With a glass bottom portion, you can take in the sights and take home memories you'll never forget.
No swimming with the fishes here! In Gatlinburg, it's all about sleeping with the sharks. Ripley's Aquarium of the Smokies offers fun-filled sleepover options for families or groups of all ages, as sharks and other underwater creatures swim overhead. Sips & Sharks, an adults-only format, offers a similar experience for the 21+ set.