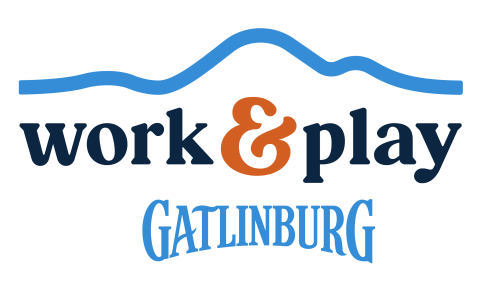 Jobs in Gatlinburg 
Be a part of the success of America's leading vacation destination.
Start Here. Expand Further. Grow Substantially.  
Whether you are fresh into the workforce or looking to grow your skill sets, Gatlinburg has a variety of career paths to choose from and take part in. Gatlinburg's job opportunities will present you with the chance to learn, explore and have fun while doing so. We have employees who started small and grew their way to become their own bosses of our renowned attractions & resorts. Our growing city continues to succeed because of the people we work with. You won't find a closer, caring community anywhere else. We can't wait to welcome you to the South's Best Mountain Town!
Reasons to Work and Play in Gatlinburg
Gatlinburg serves as the doorstep to the Great Smoky Mountains National Park, with over 800 miles of hiking trails easily accessible.
In 2021, Gatlinburg received national recognition from TripAdvisor as the #1 trending destination in the U.S.
An award-winning destination, Gatlinburg has also been recognized by Southern Living as the South's Best Mountain Town.
Town amenities such as dining, shopping, attractions, and more can all be accessed on Gatlinburg's walkable two-mile Parkway.
Gatlinburg has proven to have economic stability and growth even through periods of natural disaster, recession, and global pandemic.
Many businesses in Gatlinburg are family-owned and operated, providing flexibility, opportunities for professional advancement, and exceptional benefits. 
Gatlinburg is a wonderful place for multi-generational families to find employment. Because of a diverse job range, positions are available from entry-level, onward.
City residents and workers receive local discounts to many attractions.
Gatlinburg is a four-season destination.
Gatlinburg CVB Job Openings
This work involves setting up tables, chairs, steps, stages, backdrops, podiums, and related equipment in preparation for scheduled events, cleaning windows and doors, vacuuming carpeted areas, dusting surfaces, and performing minor maintenance duties.
Learn More
This is semiskilled and skilled maintenance work involving the routine maintenance and repair of the convention center welcome centers, special events and administrative offices.
Learn More
More Available Job Opportunities in Gatlinburg

You can find a list of jobs and employment opportunities in Sevier County, TN at www.seviercountyjobs.org. If you own a local Gatlinburg business and would like to add an open job opportunity to this page, please contact gretchen@gatlinburg.com.