It's Our 75th Anniversary!
And We're Celebrating!
1945 - 2020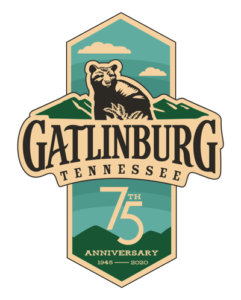 75 years sure is a long time to be at something
Since our incorporation in 1945, we've been hard at work turning a little-known outpost of the Smokies into America's Mountain Home.
We didn't do it on purpose—at least not at first. Initially, our growth was a matter of survival. It was only over many years and challenges that tested our mettle, that we became the place everybody knows about, even if they've never been.
A little bit of our story ...
Since 1945, millions of people and multiple generations of families have made the drive up the Great Smoky Mountains Parkway and into the heart of Gatlinburg.
Over seven and a half decades, our restaurants have served untold numbers of feel-good meals, from pancakes to ham hocks to Tennessee barbecue. Our hotels, motels, lodges, and cabins have played host to reunions, honeymoons, first dates, girls getaways, and boys' trips. Our attractions continue to delight and surprise all ages, races, colors, and creeds.
National Treasure. Local Heritage.
From a Dirt Road to the Most Visited Mountain Town
America's Mountain Home for 75 years (1945-2020)
BOOMTOWN
What a difference a few years make
While the look of the place has changed quite a bit over the years, the most important bits—our heritage, the resourcefulness of our forefathers and foremothers, our love for the land—have been preserved and handed down through time. So pull up your favorite rocking chair and find yourself something sweet to drink while we tell you the story of Gatlinburg over the last few decades. View press release here.
South Carolinian William Ogle fells a few trees to mark the spot of his future family home. William dies shortly thereafter of malaria, but his wife,...