Cades Cove
Go back to Where It All Started.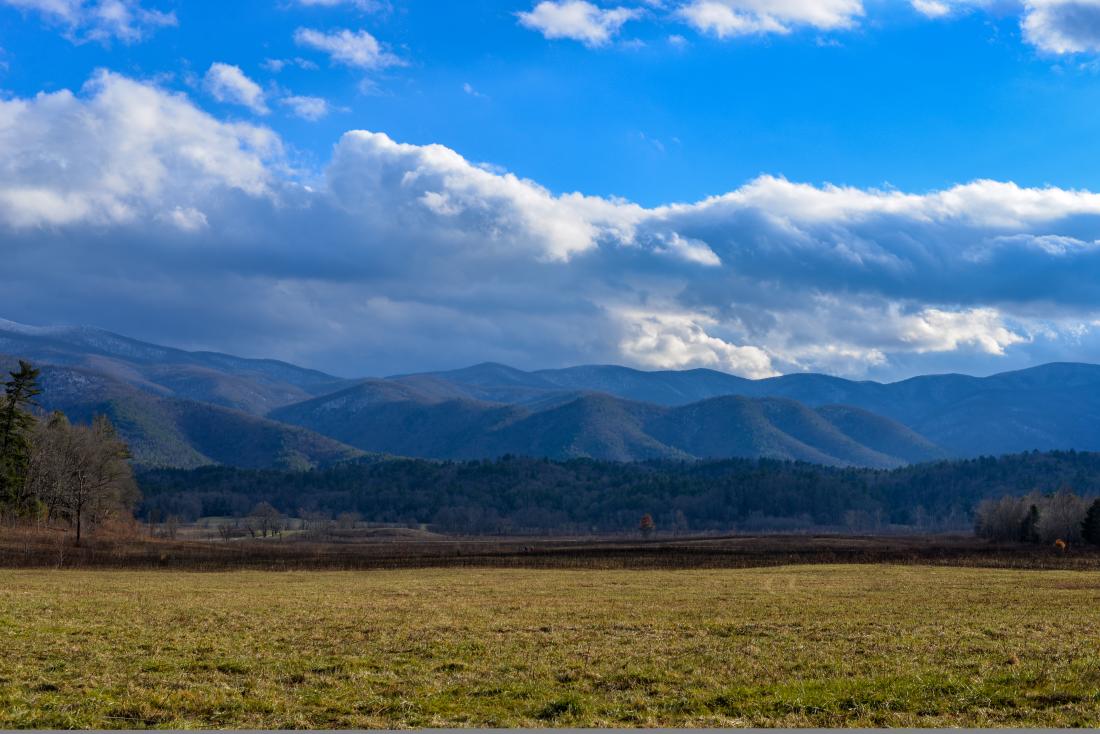 Happy Trails
Step up to the adventure.
Blaze your own trail, and get off the beaten path on one of Cades Cove's numerous hiking trails.
The five-mile round trip journey along Abrams Creek is a moderate trek that's worth every step. It's the most popular trail in Cades Cove for good reason, and you'll see why when you arrive at a waterfall that's only 20 feet high but still boasts a staggering amount of rushing water. Be careful because the pool below is long and deep.
Swimming is extremely dangerous at the base of the falls, and the powerful currents and undertow can sweep you away. Look, but don't jump. Abrams Falls isn't the only beautiful hiking trail within Cades Cove. From the short (Cades Cove Nature Trail) to the long (Thunderhead Mountain and Rocky Top), Cades Cove has a trail for every skill set, so lace up your boots and get going.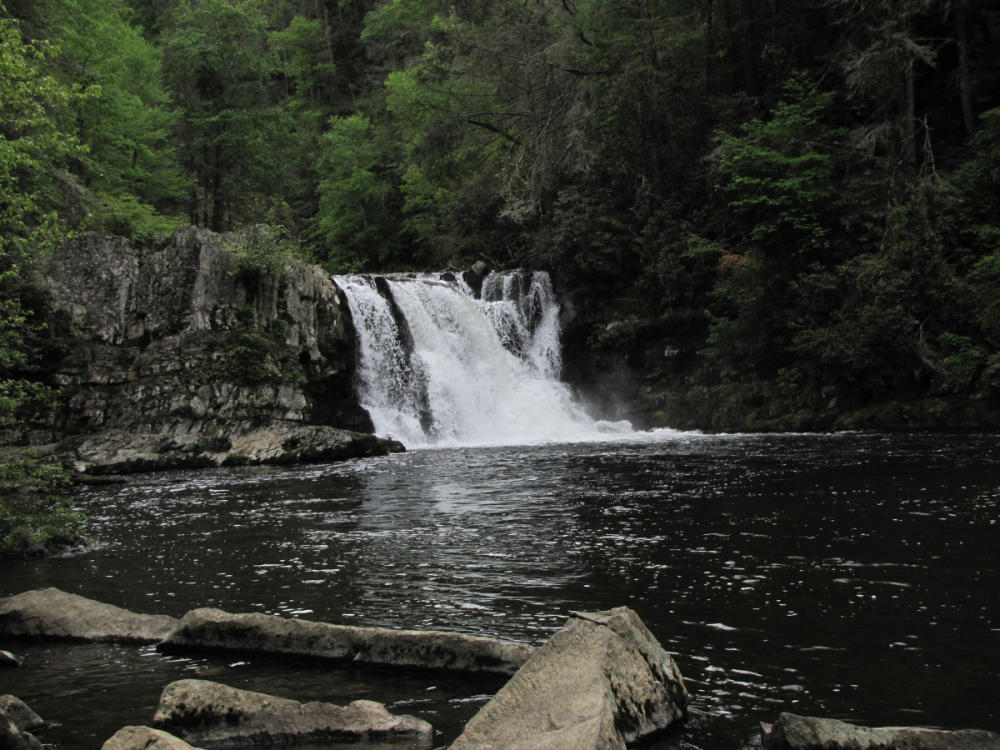 Get Active
Cades Cove isn't just for cars. Here are some other ways to get active in the area.
If hiking's not your thing, there are many other great ways for you and your family to actively experience Cades Cove. Bicycling is one of the best ways. The loop is closed to cars every Saturday and Wednesday morning until 10 a.m., from early May until late September, making the Cove a cyclist's paradise and giving you a big head-start. You can bring your own bike or rent one from Cades Cove Campground Store or another local purveyor. Additionally, Cades Cove Riding Stables, located near the Cades Cove loop road entrance in Great Smoky Mountains National Park, offers a variety of guided tours, including horseback group and private treks as well as hayrides. Families, couples, and folks just looking for a little "me-time" know there's no better setting for a picturesque picnic than Cades Cove. So step off the beaten path, bring a blanket, and enjoy a bite of serenity at one of the Cove's 81 picnicking areas. Just remember to save us a cookie.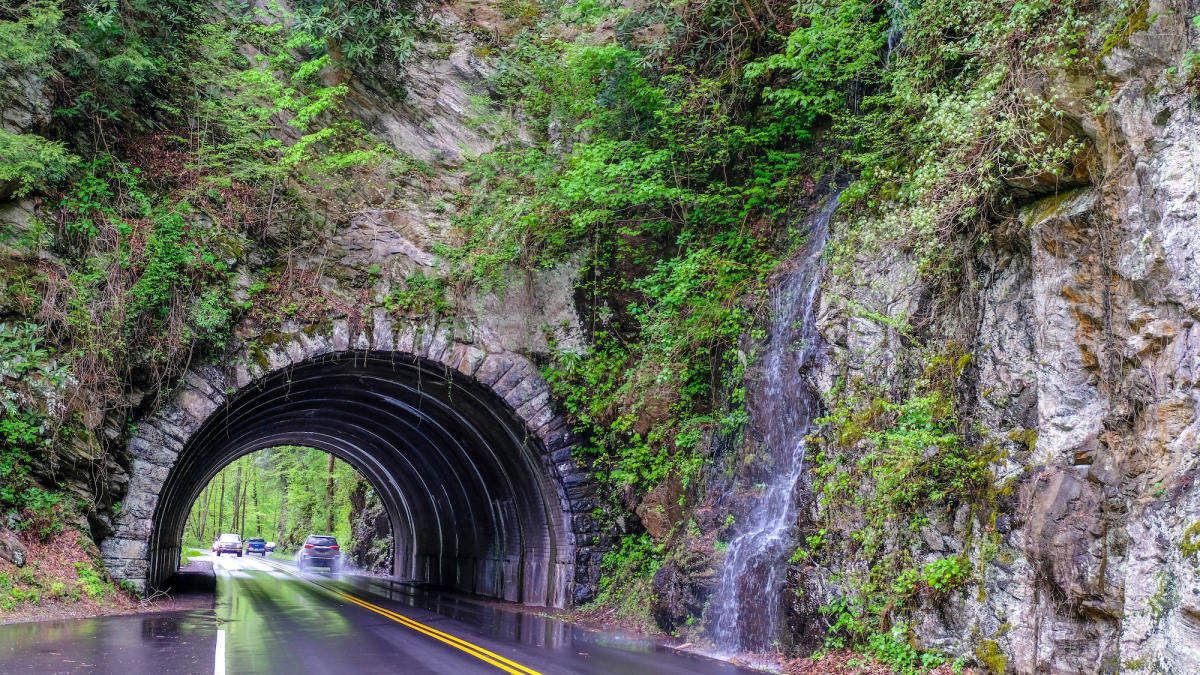 On the Way
Getting there can sometimes be the best part.
The drive from Gatlinburg to Cades Cove is short and sweet. Make it even sweeter by making a pit stop at some of Gatlinburg's most beautiful gems. Stationed right between Gatlinburg and Cades Cove, Metcalf Bottoms is the second-largest designated picnic area in the Smokies.
Splash around in the cool water of the Little River and take an easy hike to the Walker Sisters Cabin before heading onward to Cades Cove or back to Gatlinburg. Additionally, the 2.6-mile stroller-friendly paved trail to Laurel Falls is a walk well worth taking. The 80-foot cascade you'll find at the end is one of the most-photographed spots in all of the Smokies. Finally, the drive along Little River passes hundreds of pull-offs and small parking lots that afford easy access to the cold, clear water. Whether you're fishing for native trout or interested in a refreshing dip in the stream, there are thousands of places to whet your spirit of adventure.
You can stock a backpack and head up for a stay at the rustic LeConte Lodge, and despite the lack of electricity, it is a sellout every year.
Learn More