Seeing the Great Smoky Mountains' natural beauty surrounding Gatlinburg's small town charm brings a whole new meaning to love at first sight. With picturesque views of sunsets and scenic vistas with an exciting downtown, there's no better place for a romantic getaway for those celebrating the day of love.  
Valentine's Day is quickly approaching and whether that means cozying up with your loved one, celebrating with your closest gal pals, or practicing a bit of self-care, Gatlinburg has something for everyone this holiday. Let us help you plan your next date in Gatlinburg with the following quiz below.
Consider this our first date, so we'll ask you just a few questions. Keep track of how many "A", "B" and "Cs" you have total at the end. Then, add up your total for the perfect Valentine's Day Gatlinburg getaway, tailored just for you.
First things first… You are on your way to Gatlinburg. Who is with you?
It's time to grab a bite to eat… What's the vibe?
After the trek to the Smokies, you're back in downtown. Pick another activity…
It's time to win some brownie points, what are you buying as a Valentine's Gift?
Head Over 'Hills'
This is for the hopeless romantics making their way into the Smokies. Experience fine-dining dinners for two at The Greenbrier or The Cherokee Grill. Being the love birds you are, make sure to take advantage of some cozy activities for couples available, such as a pottery class from Fowler's Clayworks or watching the sunset together from Gatlinburg's highest point, AnaVista Tower. Love is in the Air, literally at Gatlinburg SkyLift Park as they celebrate the month of February with a tunnel of red and white lights on the SkyBridge. Lastly, gift-giving is definitely a language of love. Splurge on your loved one with some jewelry from Lamon's Jewelers or a bouquet of roses from Cupid's Petals, a local flower shop named after the legend himself.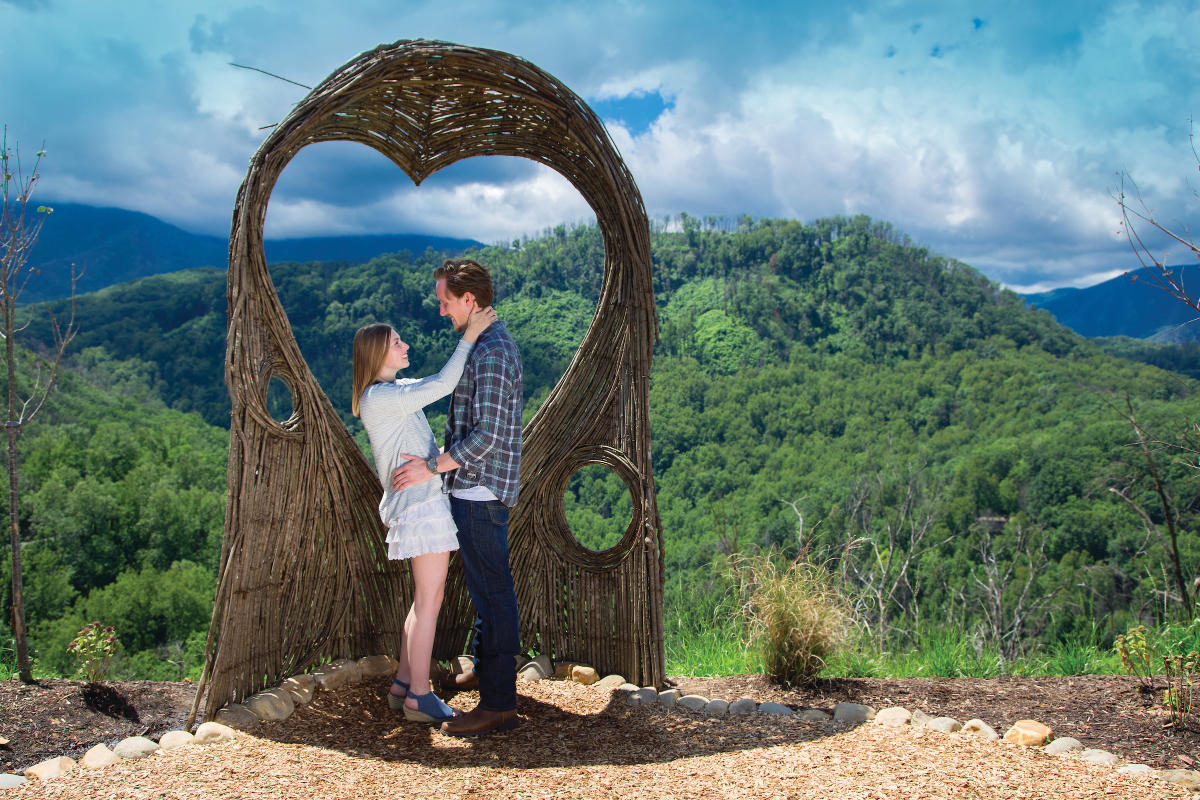 If you answered mostly B:
Galentine's Day Getaway
If you answered mostly B, maybe you're coming to Gatlinburg with your closest friends to celebrate your friendship and most of all, have a little fun. Hit the slopes at Ober Mountain Ski Area and Amusement Park where skiing, snowtubing, ice skating, and more await. Grab a bite to eat at Ole Red Gatlinburg to enjoy some live music or grab a slice at Gatlinburg Brewing Company, where locally brewed "Gatty Light" is available. Speaking of adult beverages, take a sip of some of Appalachia's finest vintages at Tennessee Homemade Wines. Back at your hotel or cabin, spread the love with some homemade candy from Ole Smoky Candy Kitchen.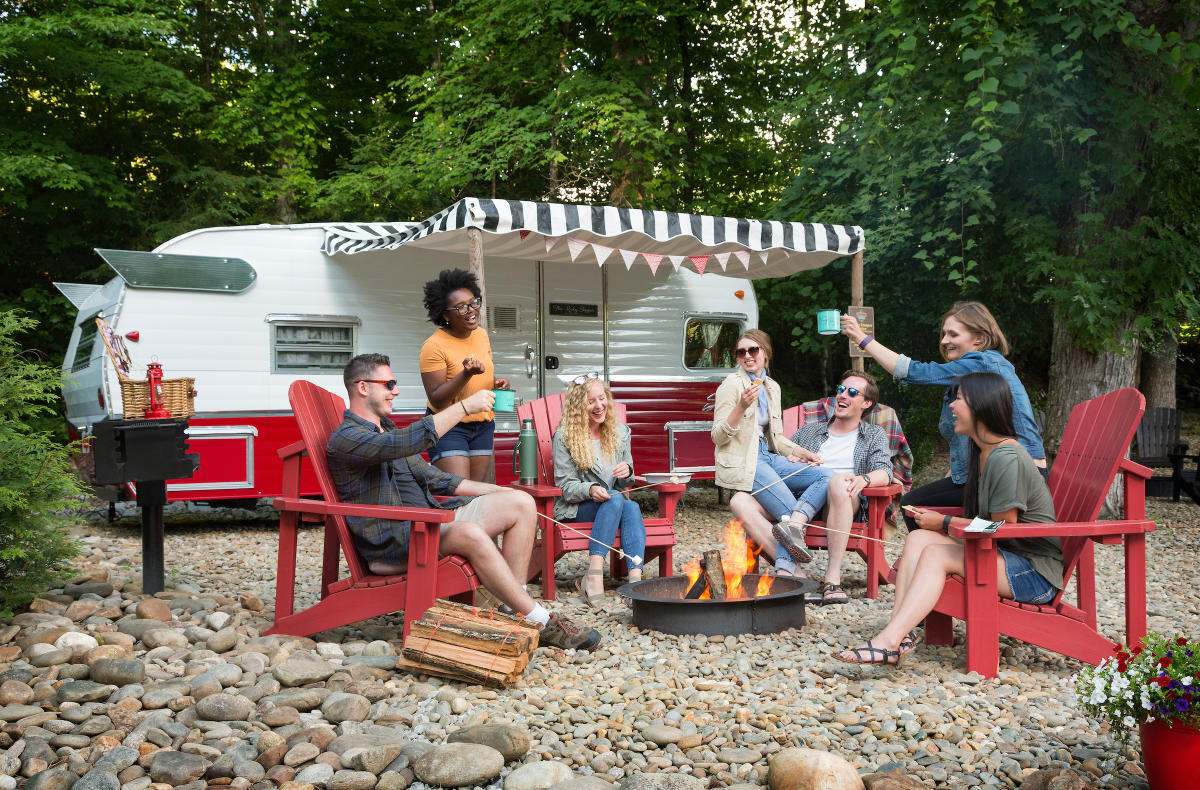 If you answered mostly C:
Celebrate Self-care in the Smokies
The most underrated form of Valentine's Day celebration is showing yourself some love. Treat yourself to a Volcano Hot Stone Massage at Margaraitaville Resort and Spa. But first, take some time to take it easy and stroll down Gatlinburg's Parkway. Do some window shopping in The Village before getting a quick bite to eat at Boudicca's Celtic Pub or Tennessee Jed's. Speaking of exploration, don't miss a walk through Ripley's Aquarium of the Smokies or Hollywood Star Car's Museum. Make the adventure tailored to you. Last but not least, because you deserve it, grab a decadent dessert for one at the Crazy Mason Milkshake Bar or Smoky Mountains Creperie.