People all over America love waterfalls. The fascination that comes with the rushing water never ceases to delight visitors. Gatlinburg is home to some of the most beloved waterfalls in this country. While waterfalls make the perfect setting for lovers, anyone who prizes a pristine view of nature will enjoy a trip to these four Gatlinburg waterfalls.
Baskins Creek Falls​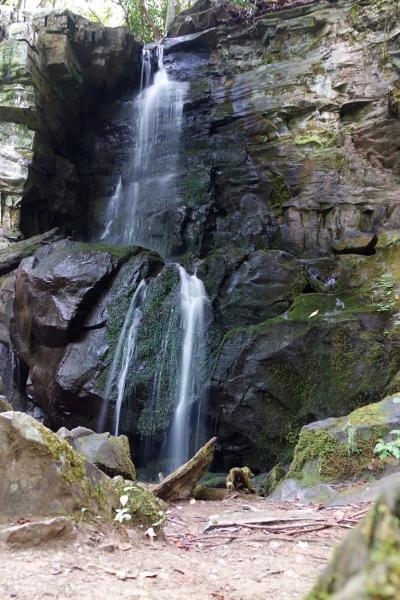 Pack a lunch and bring the family along the Roaring Fork Motor Nature Trail to Baskins Creek Falls, a hidden gem of sorts in the Great Smoky Mountains. A bit off the path well-traveled, this relatively easy trail is perfect for those who want to chase some waterfalls without a strenuous hike. While there are a couple inclines and a few rough spots to get there, Baskins Creek Falls, standing 40 feet tall with a two-tiered cascade, is the well worth the travel.
Hen Wallow Falls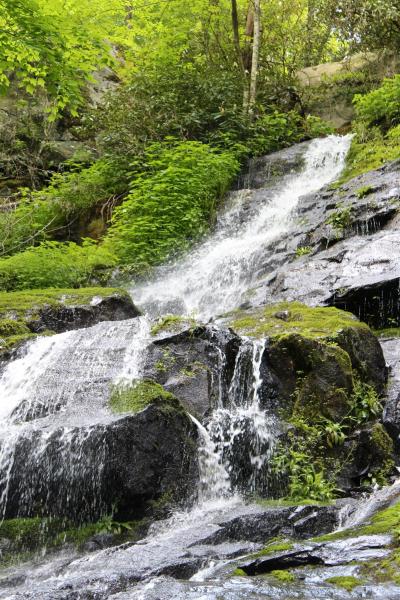 Look for salamanders and even a black bear or two near this waterfall in the Smokies. Found along a quiet side trail located along the Gabes Mountain Trail, this 90-foot-high waterfall is teeming with as much beauty as wildlife. The falls begin only 2 feet in length but transcend to a 20-foot cascade at the base, creating a beautiful sight for hikers at the halfway point of their 4.4-mile roundtrip hike to the waterfall.
Bring your hiking boots, though, as this trail can be steep and slippery at certain spots due to the rugged terrain and algae found on rocks close to the falls.
Rainbow Falls
If you want to see a wonder of nature, Rainbow Falls is for you. The destination lives up to its name if you catch it on a sunny day as a rainbow-colored mist can be seen emitting from the waterfall.

As beautiful as Rainbow Falls is, be warned, it can be somewhat of a strenuous journey. So, make sure to bring your hiking shoes as well as drinking water for the trip. The 5.4-mile roundtrip hike is full of intense incline as well as rocky terrain. When you make it to the falls, make sure to watch out for slippery rocks as algae grow near the wet climate.
While the Rainbow Falls Trail may be a bit difficult, the waterfall at the end of the rainbow is a pretty awesome reward.
Cataract Falls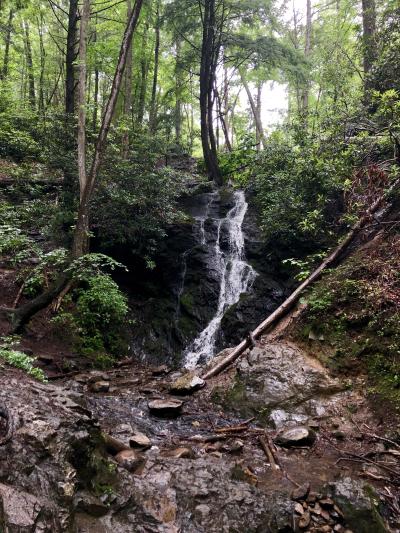 Perfect for kids and families alike, the Cataract Falls trail is perfect for those who want to venture out into nature while staying closer to the city. Only 10 minutes from Gatlinburg, the Cataract Falls trail will lead you to the falls and back in only .75 miles.
The short, easy hike is a draw for many as well as the 25-foot waterfall, comprised of two flowing streams that meet at the base. While the hike is always beautiful, it is recommended you visit the waterfall after a period of rain, as the water flow may be a bit more impressive.
As always, refrain from climbing on rocks around the falls as they could be slick.
Download your free Gatlinburg vacation guide now.
Tell us about your waterfall hike adventures! Share your experiences with us in the comments, on Facebook, on Twitter @travelgburg, or on Instagram!