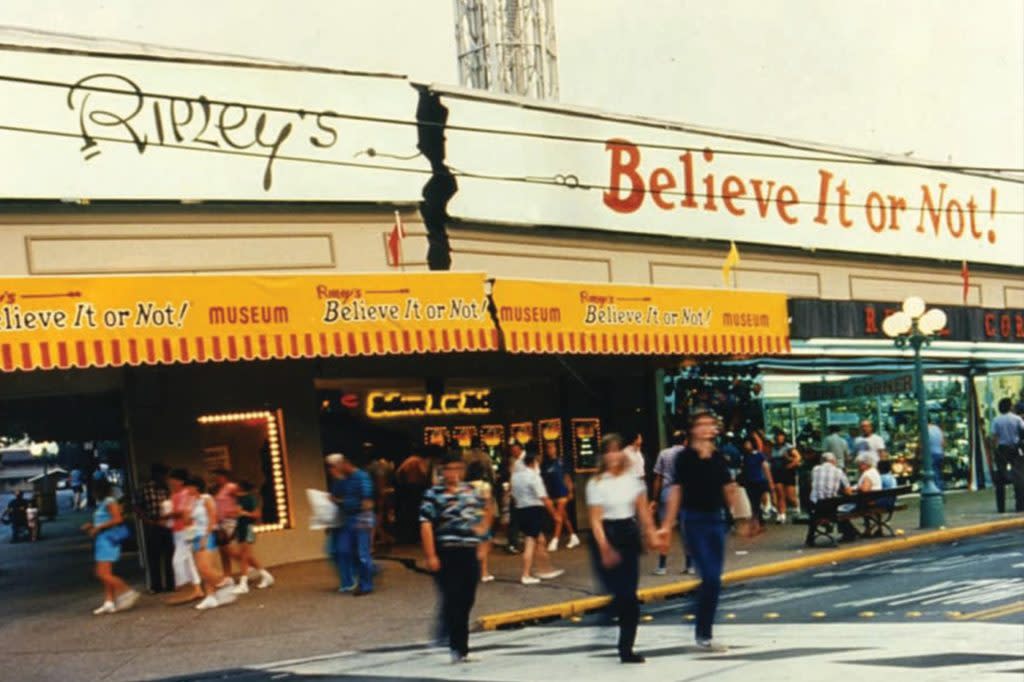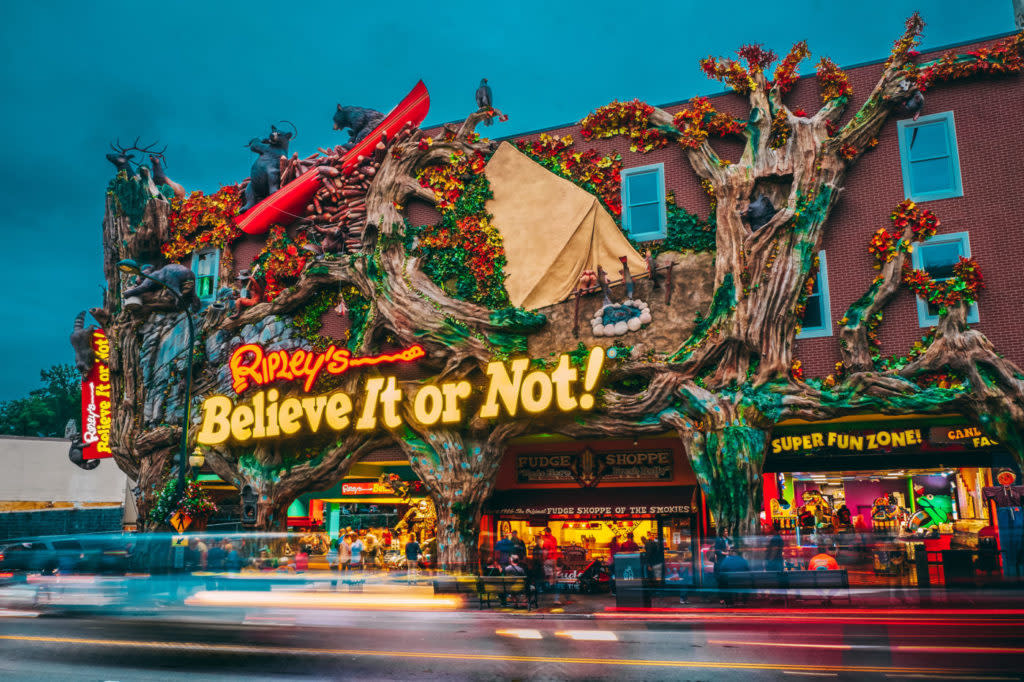 One of the most popular attractions since 1970.
Ripley's Believe It or Not! opened its doors in downtown Gatlinburg on May 30, 1970. The Odditorium was an instant sensation and continues its prominence today, as thousands come to see its weird and wonderful curiosities. Through the years, the museum has had several new looks, but none as stunning as the striking facade in the latest renovation completed in 2019.
What began with founder Robert Ripley's global trek across 200 countries seeking the world's strangest oddities has transformed into a legacy of entertaining people with the truly fascinating. In Gatlinburg, Ripley's Believe It or Not! has been bringing that tradition to our visitors for 50 years, showcasing hundreds of weird and remarkable items that go beyond just pure spectacle to challenge reality itself.
Robert Ripley's catchphrase "Believe It or Not!" has been a household expression for 100 years. Here at Ripley's Believe It or Not! we are proud of our legacy of bringing top-notch family entertainment to our visitors for the last 50 years in Gatlinburg and are looking forward to sharing Robert Ripley's passion for other cultures and civilizations for another half-century.