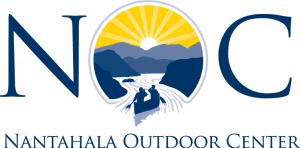 Local outfitter Nantahala Outdoor Center provides various services to Appalachian Trail Thru-Hikers such as shuttles, storage, discounts, and more!
4/1/21-4/30/21 we run 3 FREE shuttles daily to the AT. We have 2 shuttles that depart our parking lot daily at 8:30a + 11:00a to transport Thru-Hikers to Newfound Gap & Clingman's Dome. And a third shuttle departs NOC at 12 p.m. for Newfound Gap only.
NOC offers free backpack storage in our store during operating hours free of charge. So that Thru-Hikers can shop & eat in Gatlinburg.
We process over 500+ hiker packages during the month of April. We charge a straight UPS charge, with no mark-up for hikers to ship packages out of our store. And at no charge, hikers have their packages sent here for them to pick up with supplies for their next section.
We help hikers facilitate warranty claims on hiking/camping gear & footwear for the vendors we carry. Regardless of where they purchased the products. We coordinate overnighting their replacement gear to their next stop along the AT.
We normally offer FREE showers for Thru-Hikers. But due to Covid concerns and being abundantly cautious, we are NOT offering this at this time. But may open it up very soon.
We have a great partnership with the Bearskin Lodge exclusively for AT Thru-Hikers. They reserve rooms nightly just in case a Thru-Hiker is in need of lodging. Hikers call this a ZERO day where they rest and recover for their next section. The hiker MUST come to NOC. A NOC employee must call the hotel directly to book their room. Special rates for hikers are ONLY $65 nightly regardless of the season and is based on availability. If they forecast to sell out, then no rooms are available for hikers.
AT Thru-Hikers ALWAYS get 10% off their most expensive regular-priced item each time they shop with us.
We sell liquid fuel by the ounce for hikers with liquid fuel stoves.
We maintain a list of referrals for alternative hiker lodging and shuttle services. Many Thru-Hikers hike the AT with their dogs. And since dogs are not allowed in the park, the shuttle from Fontana dam to Davenport gap to bypass the smokies and stay within compliance.
We have scales on-site to allow hikers to micromanage the weight of their gear. We offer world-class proper backpack fitting to maximize weight distribution and fit. As well as properly fitting hikers with the best performing footwear for their specific foot needs.
And of course, we offer all the high-quality gear for backcountry camping and long-distance trek hiking, especially the AT.