We know, we get it. Spring is in the air and you wish you were in the mountains. We wish you were, too. If you're like us, being stuck indoors has never been a favorite pastime. At a time like this, we understand that you might need some mountains in your life. To help you through, we're inviting you to remain connected with Gatlinburg and our community. Here are a few ways:
#VirtualGatlinburg
Live your Gatlinburg vacation from the comfort of your couch. Tune to dozens of live streams, webcams and virtual experiences in Gatlinburg as they are announced.
Anakeesta
Watch Sasquatch roam the mountains of Anakeesta experiencing nature and exploring the park on Facebook.
Gatlinburg SkyLift Park
Weekly live streams and views of Gatlinburg and the Smoky Mountains on Facebook and Instagram. Check out their coloring pages here.
Great Smoky Mountains Association
Follow GSMA's Facebook page for weekly updates, nature videos and information on Great Smoky Mountains National Park.
Ripley's Aquarium of the Smokies
Explore Ripley's Aquarium at home and learn all about the amazing animals of our world waters! Use the calendar below to meet our Aquarium staff educators, who will be your guide to live feedings, educational encounters, storytime, and much more! View the weekly schedule.
Ober Gatlinburg
#Obercast will begin every day at noon on Facebook and will feature attractions, the wildlife encounter, foodies and fun facts about the history of Ober.
Monday Funday
Trendy Tuesday
Wildlife Wednesday
Throwback Thursday
Foodie Friday
Ole Smoky Distillery
Watch the new series of Jars & Jams every Friday at 8 p.m. on their Facebook page. Upcoming artists include The Po' Ramblin' Boys, Monroeville, Seth Mulder & Midnight Run and Kaitlyn Baker.
Sugarlands Distilling Co. Sippin' Sessions
LIVE with Sugarlands + Friends on Instagram and Facebook each afternoon at 4 p.m. EST for cocktail making tutorials, live music, Q&As with celebrities, and more!
---
Webcams in the Mountains
Gatlinburg - Local businesses provide views of Gatlinburg and the Smoky Mountains.
Great Smoky Mountains National Park - When you need a little moment in nature, check out these great webcams operated by the national park. Watch the park's many species of wildlife living in their natural habitat in real-time, check-in on the weather or catch a beautiful Smoky Mountain sunset at the end of the day. Latest updates from the park service.
---
Featured Videos
Fireflies Experience
Radim Photography created this video for everyone being affected by COVID-19. He hopes the fireflies can shine their light and bring us hope, love and joy. Follow on Facebook
Bear Essentials in a Pandemic
Back to Nature
Great Smoky Arts and Crafts Community
Celebrating 75 years
Seventy-five years sure is a long time to be at something. Since our incorporation in 1945, we've been hard at work turning a little-known outpost of the Great Smokies into America's preeminent mountain home. We didn't do it on purpose—at least not at first. Initially, our growth was a matter of survival. It was only over many years and challenges that tested our mettle that we became the place everybody knows about, even if they've never been. Learn More
---
Follow us on Social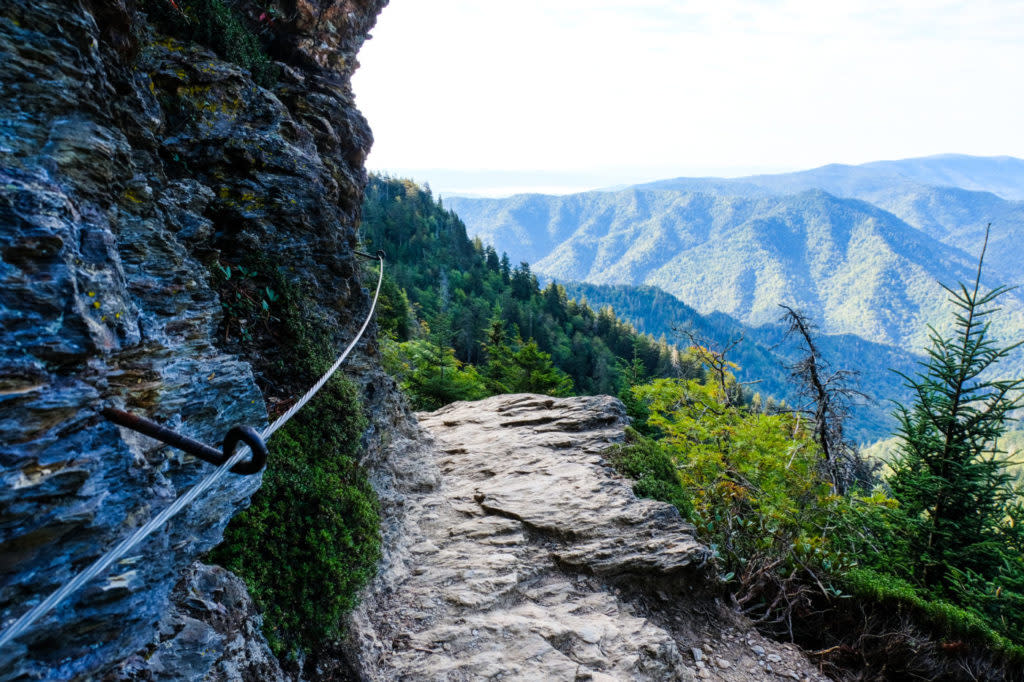 Tune in weekly to Visit Gatlinburg on Facebook for videos of your favorite places and sites in Gatlinburg and the surrounding area. Think of it as a daily dose of mountain views to brighten your day and be sure to follow us on Instagram and Twitter for news, updates and more of the Gatlinburg content you love.
---
Facebook Covers for your profile
Click on the image and save to desktop or press and hold on mobile. Then update your cover with your favorite.



Get more cover images here.
---
Get our Free App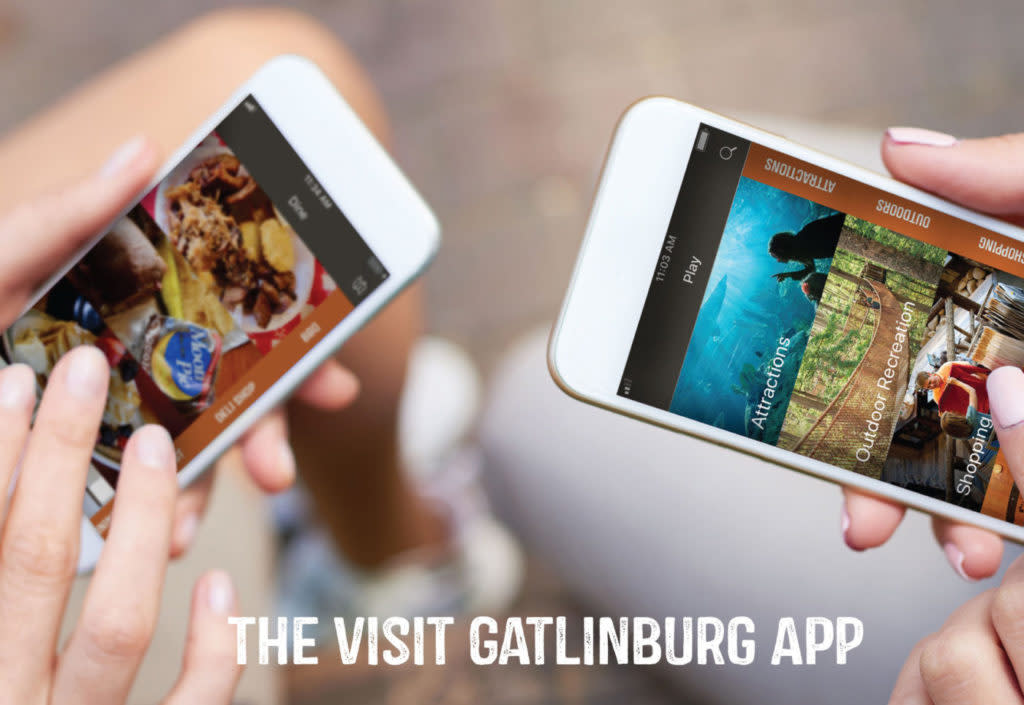 Our app moves mountains of information! Learn about special events, festivals, attractions, and outdoor adventure. Discover our unique restaurants, maps and more! Get the app.
---
Support Gatlinburg Businesses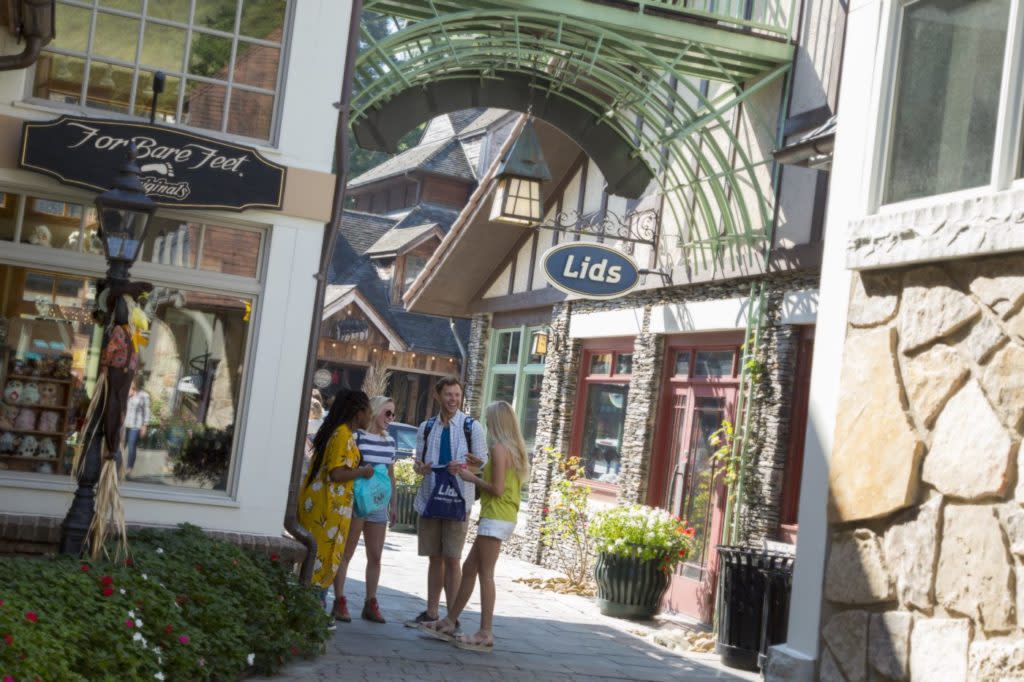 Whether you are far away or just stuck inside, many Gatlinburg businesses have modified their normal operations to safely bring their services to your doorstep. Local retailers can still be supported by shopping their online stores. Click Here for a list of businesses, look for the shop online button.