Blog by: Kristi Parsons
The charm and beauty of Gatlinburg and the Great Smoky Mountains is undeniable. Our little corner of Appalachia is a place where countless couples have found themselves in the middle of a Hallmark moment for the past century.  At any given moment, you'll find someone in town that is proposing, getting married or just simply falling in love for the first time! Gatlinburg is a cozy mountain town that is filled with love and magic. If you're heading to the hills for a romantic escape, our Smokies town has everything you need for the romantic getaway you've been dreaming of!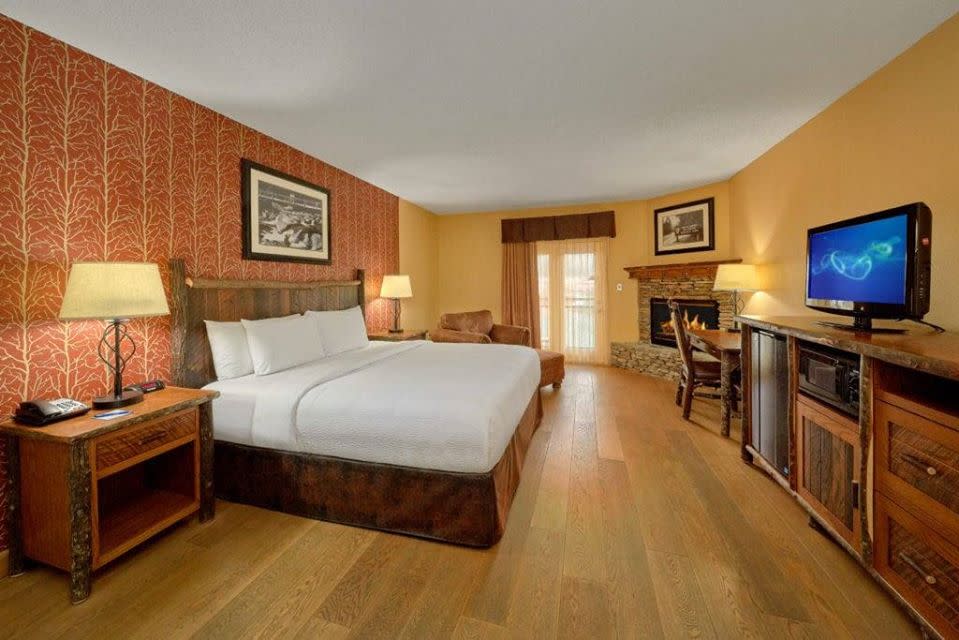 Where To Stay
When planning your trip to Gatlinburg, you'll find plenty of lodging options to fit the ambiance that you desire for your romantic Smoky Mountain getaway! The city's downtown area offers numerous hotels with cozy rooms that are filled with romance. The Old Creek Lodge is a favorite among visitors for its great ambiance and waterside location. Every guest room includes a private balcony that overlooks a beautiful Smokies stream, along with king suites that include a living space, in-room whirlpool, fireplace and custom-made beds! You'll find a long list of Gatlinburg Cabins and Chalets, Bed and Breakfast Options and even Camping and Glamping.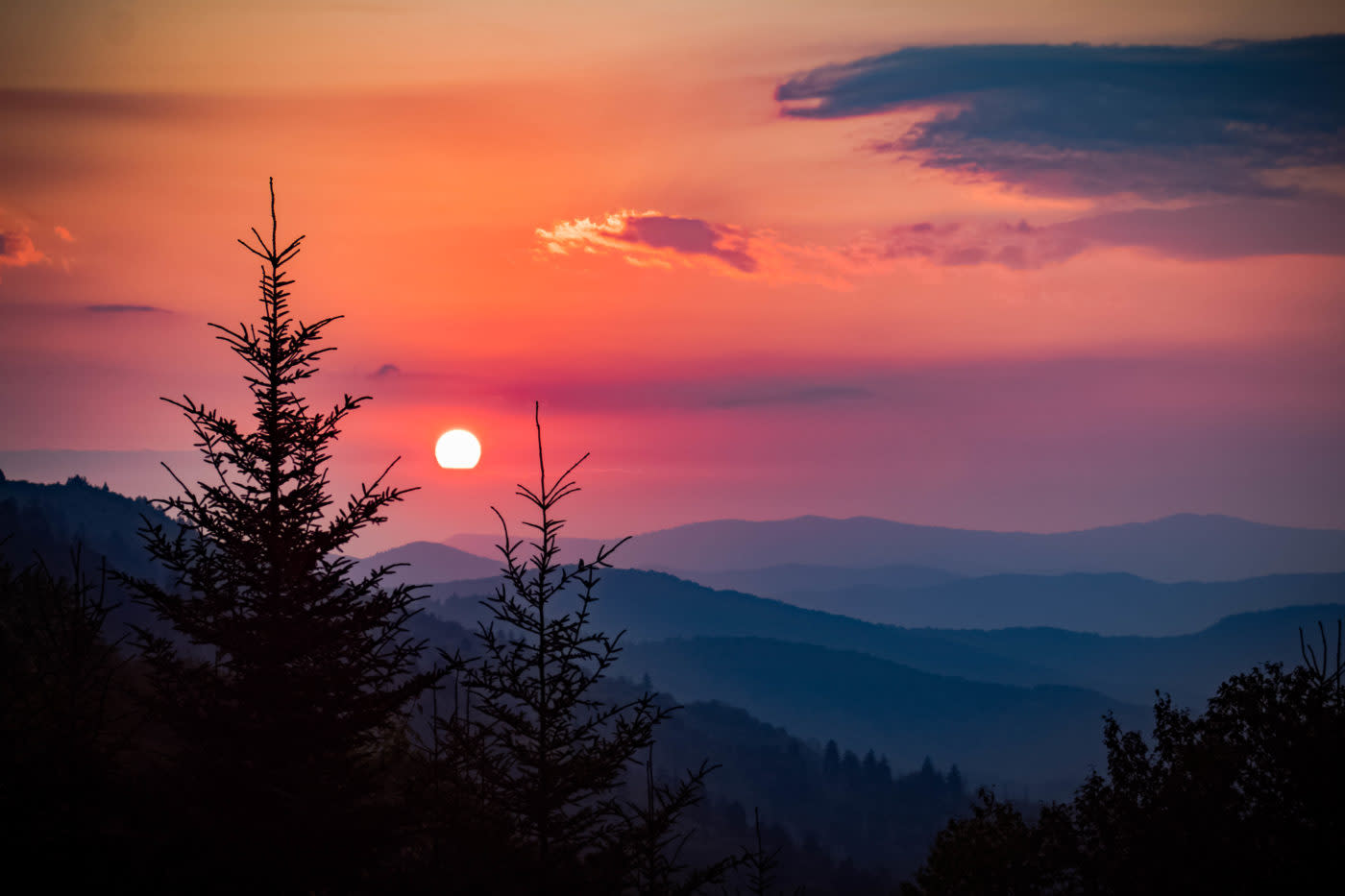 Where To Play
Surrounded by the Great Smoky Mountains on three sides, Gatlinburg offers the perfect romantic backdrop with plenty of opportunities for fun and adventurous times together. Imagine sitting with your significant other on a peak in the Appalachian Mountains as you watch vibrant colors of the sunset shoot across the sky or strolling beneath the Milky Way on a summer night. Here in the Smokies, you'll find winter fun on the slopes of Ober Gatlinburg and plenty of photos ops and romantic spots at Anakeesta. Take a ride together on the iconic Gatlinburg SkyLift and walk the SkyBridge hand in hand. Toss in a wine sampling or two on the Gatlinburg Wine Trail or head over to Ole Smoky for some music and moonshine. A little friendly competition with a game of mini-golf or a ride on a mountain coaster will also add to the enjoyment of your time together. Once you're done with all of the town-time fun, get away from it all by hiking out to one of the local waterfalls. Just remember, couples that play together stay together! For a full list of things to do go here.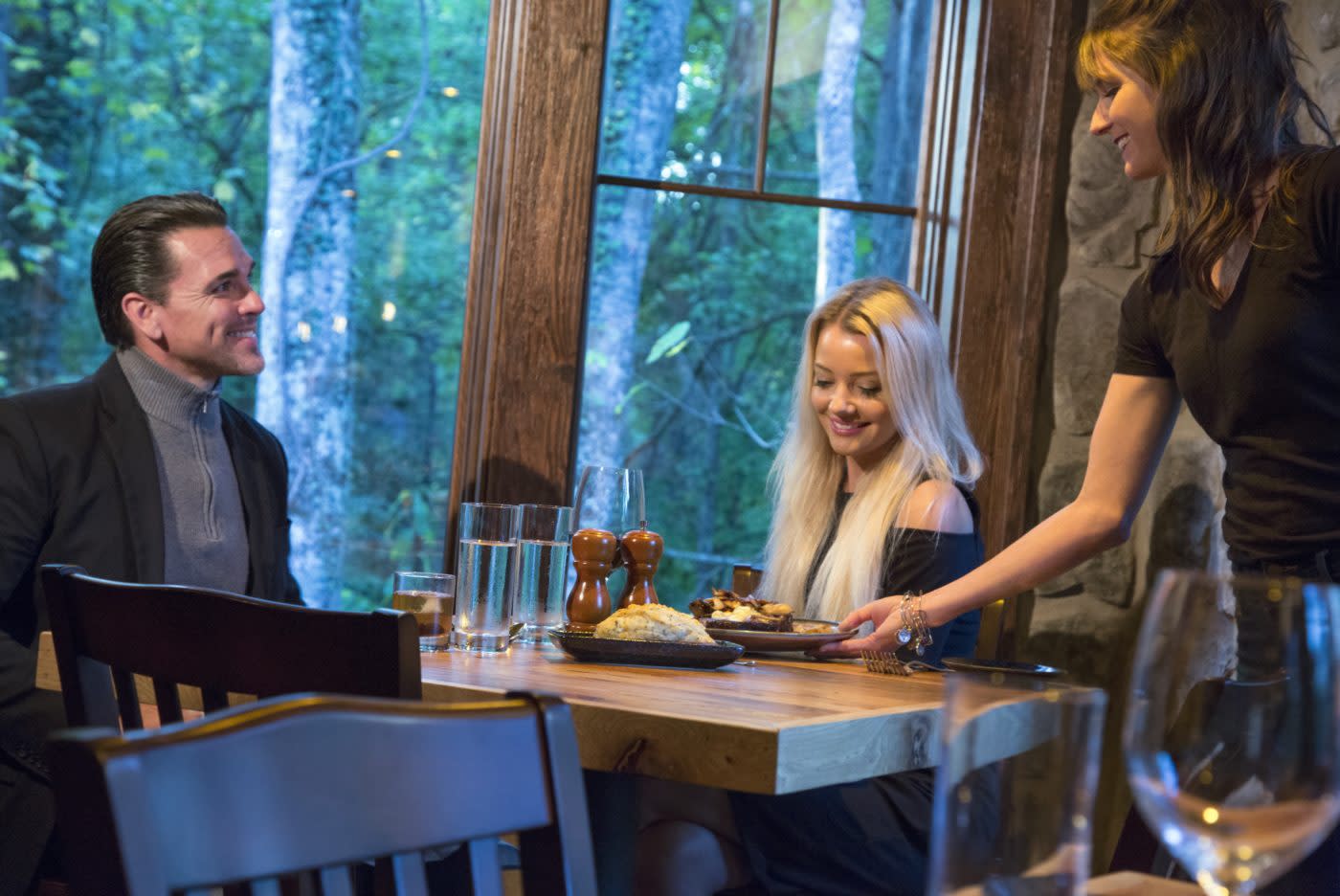 Where To Dine 
Gatlinburg isn't just a hot spot for love, but it's also a foodie's paradise! What does that mean for sweethearts traveling to town? It means that there is an endless selection of places to wine and dine! Couples that enjoy high-quality seafood will enjoy Chesapeake's Seafood and Raw Bar, one of the latest additions to Gatlinburg that's also a great romantic spot for a date night! The Peddler is a favorite among both locals and guests. The restaurant has been the center of many special occasions for couples in Gatlinburg since 1976. If you want to treat your significant other to an extra special evening, then you'll want to place The Greenbrier on the top of your list. The restaurant is a celebrated dining destination for its picturesque views and high-quality grub. If low-key dining is more your speed, the most romantic and intimate meal in Gatlinburg is a quiet picnic in Great Smoky Mountains National Park. Enjoy time alone together with the fireflies during the warmer months or pack a blanket and some hot chocolate when the chilly weather moves in. Either way, you can't go wrong with a little time together in the park! Get a full list of all the restaurants in Gatlinburg here.
For more ideas of what to do in Gatlinburg, visit our things to do page to discover more exciting and fun experiences. Start planning your trip here.