Whether you're traveling to Gatlinburg for the first time or you're a seasoned veteran of the Smokies, there may be a few places in Gatlinburg that you haven't been able to explore yet. These 5 secret spots are worth more than a passing glance. If you're looking for something special to do while you're in Gatlinburg that is off the beaten path, get a head start on your trip planning and make sure to remember these secret destinations!
Secret #1. Roaring Fork Motor Nature Trail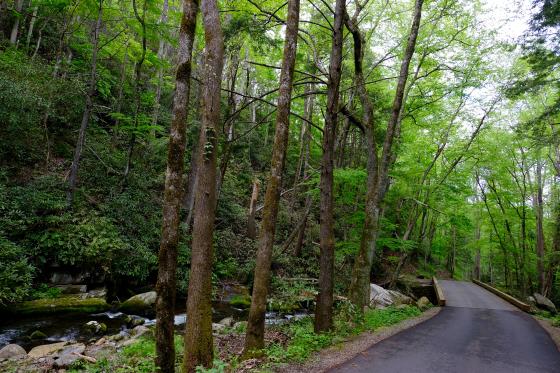 Looking for a place to enjoy the scenery without ever leaving your car? Auto touring in the Smokies is a favorite pastime of many Gatlinburg visitors. The Roaring Fork Motor Nature Trail is a wonderful place to begin your journey. Located right outside downtown Gatlinburg near the Park Vista Hotel, the Motor Nature Trail is a short drive full of stunning foliage, native wildlife, and natural beauty. This is a great place to look for bears and to spend some much needed time in a peaceful part of the mountains without taking a long hike!
Secret #2. Greenbrier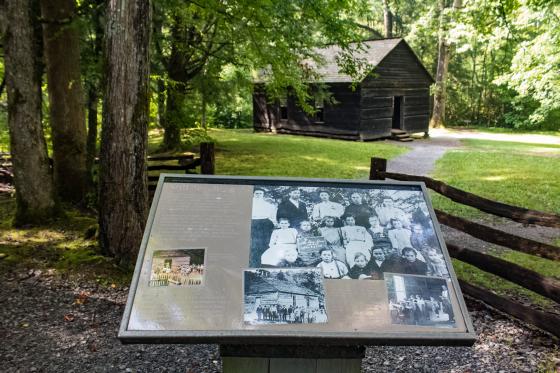 Greenbrier is off the beaten path and is mostly known to locals and a few travelers that have explored the outskirts of the city. Located 10 minutes from downtown on Highway 321, Greenbrier is a quiet little river situated in a beautiful nook of trees and wildflowers. One of Gatlinburg's hidden jewels, Greenbrier is a great place to go during summer for a splash into the cool waters on a hot day. Greenbrier is a beautiful, peaceful spot just outside of town where you can bask in the glory of the rushing waters and choose your own private haven so that you can enjoy a few quiet hours in the Great Outdoors.
Secret #3. Arts & Crafts Community and Arrowmont School of Arts and Crafts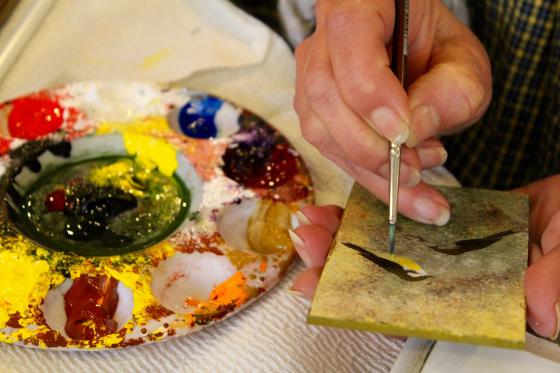 The Great Smoky Arts and Crafts Community is one of Gatlinburg's finest areas. Recognized as the largest collection of independent artisans in North America, the talented artists in the Crafts Community show their skills by carving, whittling, casting, weaving, sewing, and transforming different elements of nature into cultural keepsakes. The Crafts Community is located 10 minutes away from downtown. You can also stop by Arrowmont School of Arts and Crafts to see the fine artwork in the gallery, peek into an art class, and take a tour of the building.
Secret #4. Cades Cove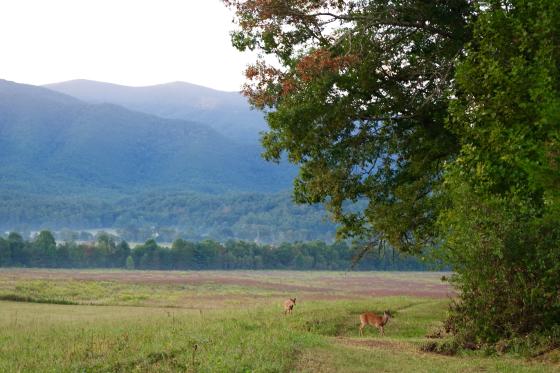 While Cades Cove is not necessarily a secret, there are some things hiding inside Cades Cove that you may not have seen before! As the home of historical landmarks, lush natural beauty, and abundant colors in almost every season, Cades Cove gives visitors several different ways to tour the area. Cades Cove offers horseback riding tours as well as bicycle loops for avid cyclists. Make sure to bring your camera with you on your trip, as Cades Cove is home to many species of wildlife including black bears, deer, owls, foxes, and turkeys. One of the best times to visit Cades Cove is before sunrise when a collage of colors meets the horizon, and there's barely any traffic on the Loop before dawn regardless of the season!
Secret #5. Ely's Mill
Step back in time and learn the special story of Ruth and Ely's Mill. Decades ago, Andrew Jefferson Ely's solution to the humdrum of city life was to build a personal haven called Ely's Mill in the heart of the Smokies. Today it's his granddaughter's legacy and a rare historic connection to a bygone Gatlinburg era. 
Do you have a secret spot that you love in Gatlinburg? Share with us on Facebook and Twitter. We can't wait to see what you've uncovered while exploring Gatlinburg!