With as many fun things to do as there are autumn views, it's easy to see why travelers looking for show-stopping foliage return year after year to Gatlinburg and Great Smoky Mountains National Park. As the most biodiverse park in the National Park System, the Great Smoky Mountains' many species of trees and plants offer every shade of rich autumn color and countless jaw-dropping places to sit back and enjoy the scenery.
When the leaves start changing, here are some of the most picture-perfect ways to take in the fall colors in Gatlinburg and the Smokies.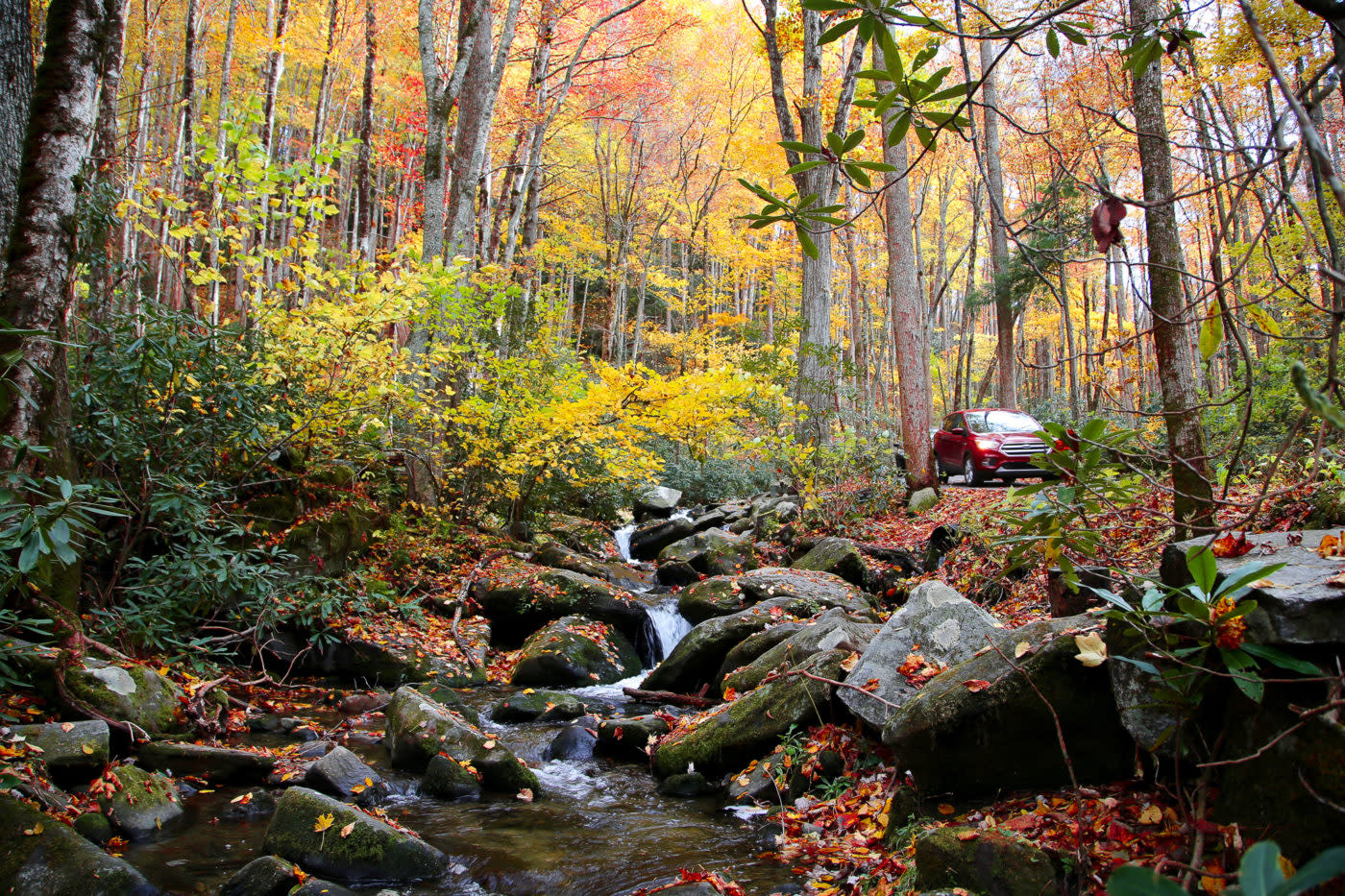 Best Views Scenic Drives
Driving through the Smokies, or auto-touring is one of the most popular ways to explore the National Park. The Park spans a vast 800 square miles, so make sure to fill up your tank before your excursion. If you're unfamiliar with the motor trails, you can stop by the Sugarlands Visitor Center before you hit the roads to pick up a self-guiding tour booklet.
Take a scenic drive through these motor trails to enjoy beautiful views of the fall leaves.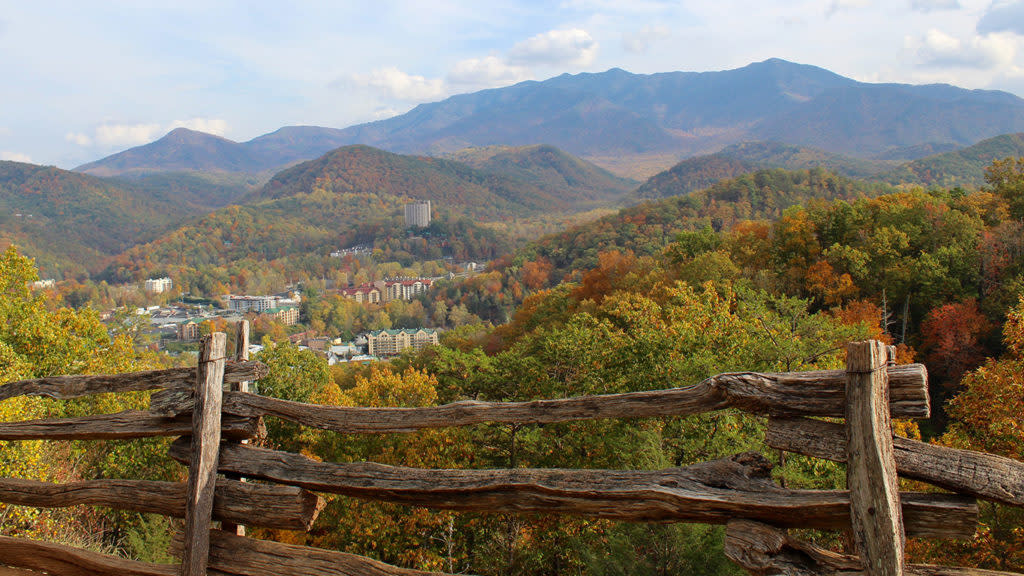 Best Views from Lookout Points in Downtown Gatlinburg 
If you like to spend your time downtown, you can still see amazing views of the fall leaves. Downtown Gatlinburg has several great spots that will keep you in the thick of the action while still allowing you to enjoy unforgettable views! If you want to catch a once-in-a-lifetime view without ever leaving downtown Gatlinburg, come on by and visit these landmarks. Fall colors in Gatlinburg occur between the last week of October to the first of November.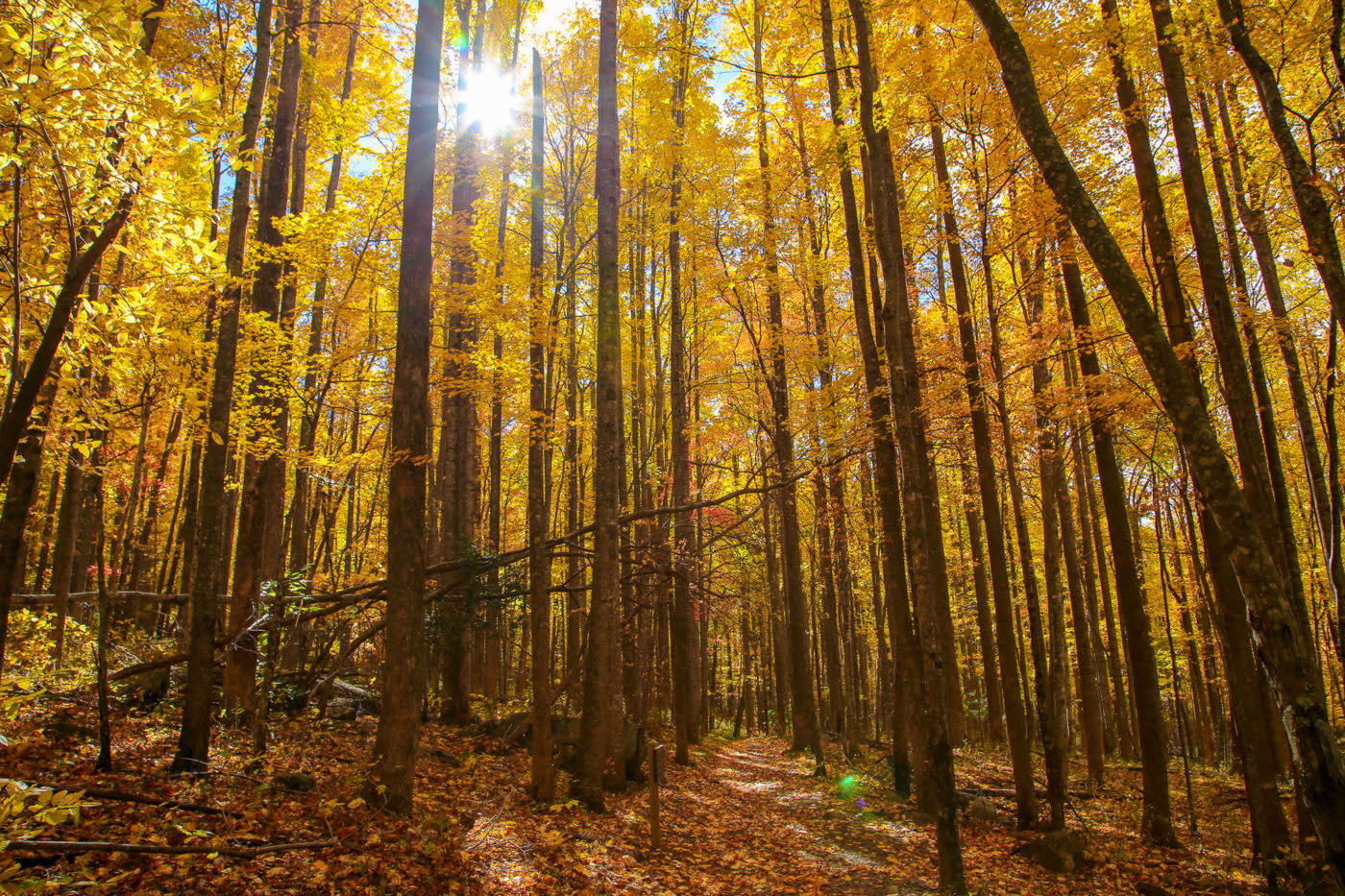 Best Views from Hiking Trails
Some of the most breathtaking views of the Smoky Mountains and the autumn colors can be seen at the height of the most popular hiking trails. Fall is a wonderful time of year to hike a trail and experience the beauty and allure of nature. The crisp autumn air, perfect weather, and stunning colors are enough to leave any park-goer breathless with wonder.
For an adventure in the Smokies, take your pick of these trails to see some of the best fall views.
Old Sugarlands Trail
Baskins Creek Trail
Appalachian Trail from Newfound Gap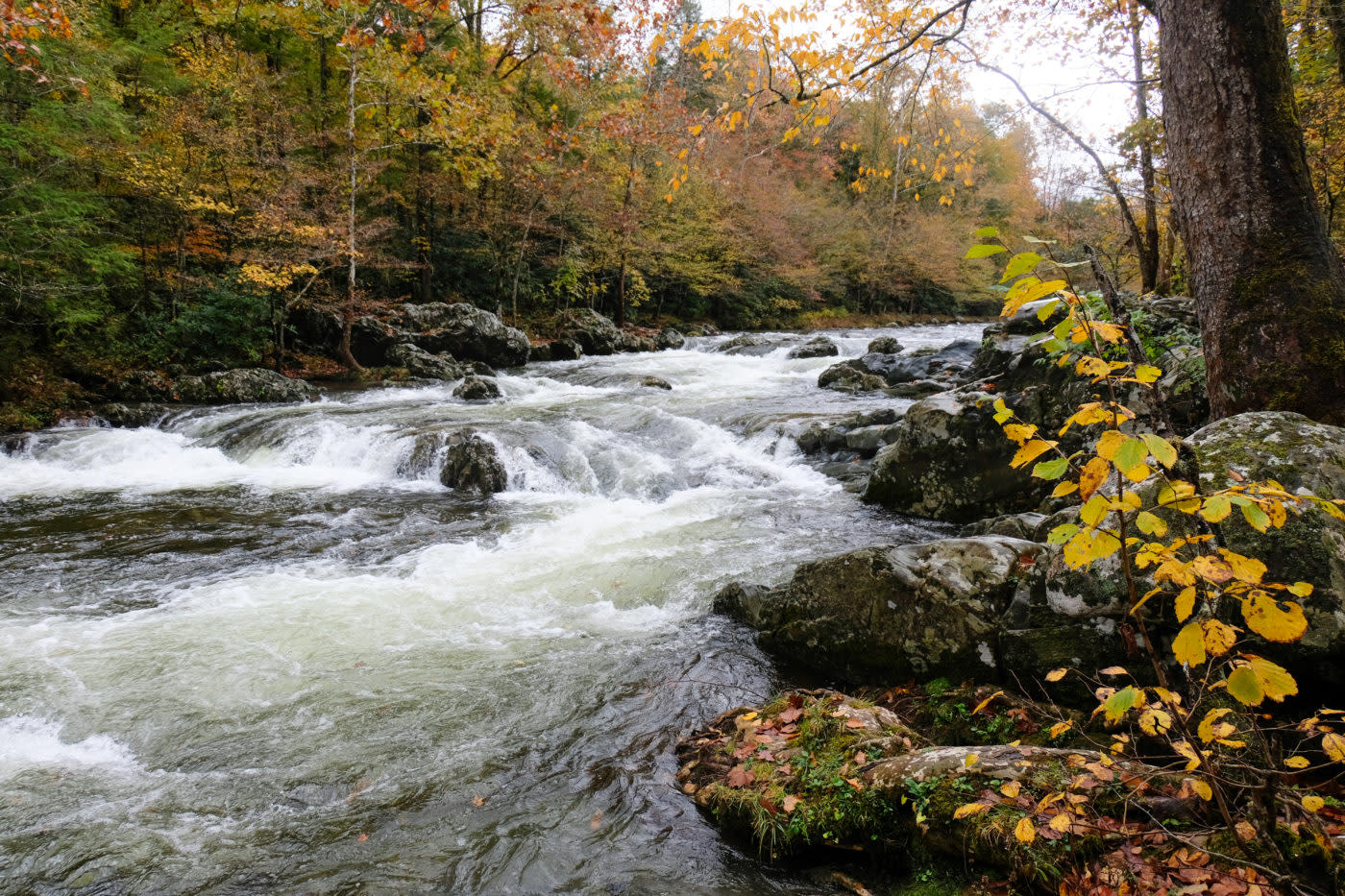 Escape the Crowds
Great Smoky Mountains National Park is the most visited park in the nation, which can lead to overcrowding during peak seasons like October. If you want a more peaceful leaf gazing experience, you can visit some off-the-beaten-path destinations to escape the crowds.
Foothills Parkway East or West
Greenbrier
Rich Mountain Road (Must be accessed through Cades Cove Loop)
October and November are leaf peeper heaven in Gatlinburg. Grab a vacation guide and a Great Smoky Mountains National Park trail guide to find your way to the best fall views in the area.
Keep up to date with leaf color updates.