Sports
80 Acres Of Indoor And Outdoor Sports! In Gatlinburg?
Yes, in Gatlinburg. You read that right. There's a lot more here than you might expect.

Rocky Top Sports World is our state-of-the-art indoor/outdoor sports campus that boasts both indoor and outdoor facilities to create a one-of-a-kind sporting event. The backdrop of the Great Smoky Mountains National Park creates a sports destination rivaled by no other. The 80-acre campus is less than 10 minutes from the Great Smoky Mountains National Park and downtown Gatlinburg.
Rocky Top Sports World has received both national and international attention for its state-of-the-art facilities and amenities. It's been voted a 2019 Champion of Economic Impact in Sports Tourism by Sports Destination Management, as well as the 2019 Best Indoor and Outdoor Sports Campus Southeast USA by Global Health and Pharma.
The large sports complex hosts a variety of events year-round including tournaments, camps, leagues and hospitality outings. If you don't see your favorite pastime on the calendar, contact Rocky Top Sports World to set up your own event in Gatlinburg!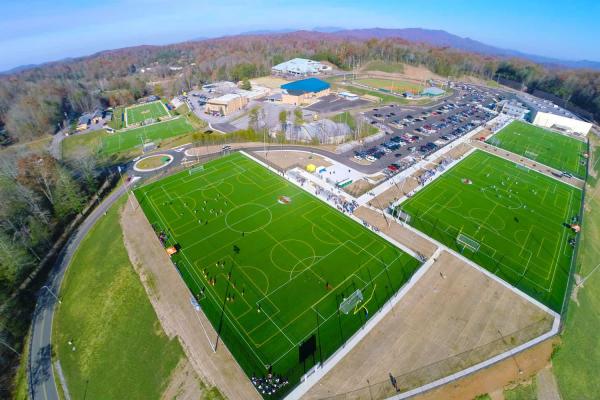 Outdoor facilities include:
6 astroturf fields
1 natural turf field
Configurable for 14 youth soccer fields
Parking
Picnic tables
Children's play area
Bleacher seating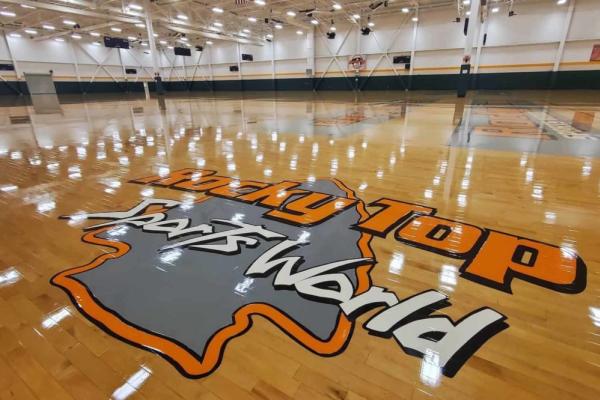 Indoor facilities include:
6 hardwood basketball courts plus 4 more on-site
Configurable for 12 volleyball courts plus 5 more on site
3 team rooms
Event planner work space
Message boards throughout facility
Champ's Grill
Hydraulic goals and volleyball nets
Bleacher seating
Control desk
As one of the country's premier outdoor destinations, Gatlinburg offers great outdoor adventures, kid-friendly attractions, and laid-back scenic charms for the entire family. No matter what time of year, there are always fun and exciting things to do in...
Learn More
There's Shopping—and Then, There's Shopping Bring your best walking shoes. In between all the hiking, dining, and sightseeing, you'll want to squeeze in an afternoon or two for that most-treasured American pastime: shopping. Browse galleries with...
Learn More