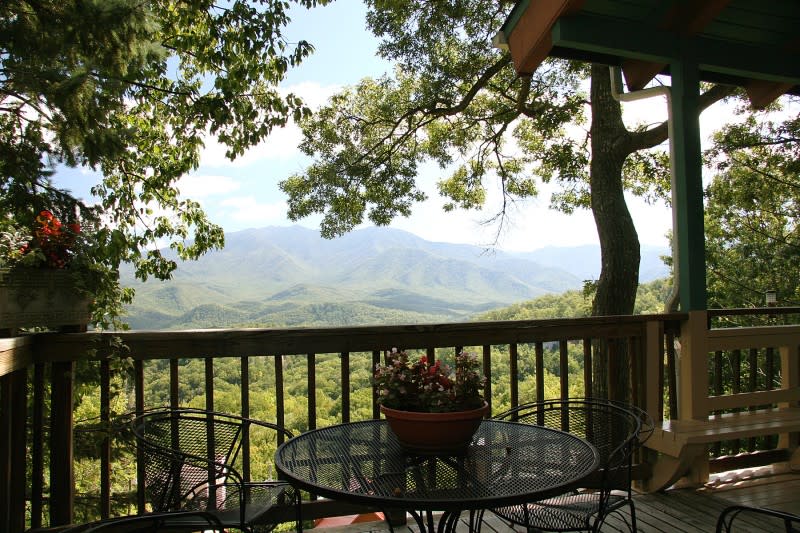 TripAdvisor and its users have once again recognized Gatlinburg as one of the top vacation spots in the United States. Gatlinburg received a ranking of 8 out of the "25 Most Popular Summer Vacation Rental Spots in the US."
Gatlinburg received an average vacation rental review score of 4.4 out of 5, with one reviewer saying, "A memorable stay in a beautiful area. Our vacation home was thoughtfully decorated, and the views were gorgeous. The location was lovely and quiet- away from the hustle and bustle, but close enough to travel to restaurants and attractions.
"We are so thrilled to receive such high praise from our visitors on TripAdvisor," said Chad Netherland, Director of Marketing for Gatlinburg Convention and Visitors Bureau. "We have so many options for vacation rentals in Gatlinburg, and the popularity of our direct booking engine on Gatlinburg.com has proven to be an extremely efficient tool for our visitors in ensuring they get the exact accommodations for whatever their lodging preference is."
In their article, TripAdvisor also brings to light the affordability of the vacation rentals on the list, providing vacationers the chance to budget for more activities they may want to take part in once at their destination. TripAdvisor had this to say: " A Smoky Mountain getaway that boasts as many scenic vistas and spectacular hikes as funky boutiques and local distilleries, Gatlinburg is a unique vacation spot you must experience for yourself."
For more information or to book your Gatlinburg vacation, visit www.Gatlinburg.com or call (800) 588-1817.