A complete day-long list of things to do in the Winter in Gatlinburg
Whether it's your first time in Gatlinburg or your hundredth time, planning the perfect Winter vacation can be a daunting task for even the most seasoned vacation planner. With a plethora of things to do, see, and experience in the heart of the Smokies, it's easy not to know where to begin your next winter adventure. Vacation should be all about relaxing and enjoying the magic of the mountains around you. So, allow us locals to lend a hand in curating your next Gatlinburg getaway. Below is an example of a complete itinerary of things to do in Gatlinburg this Winter.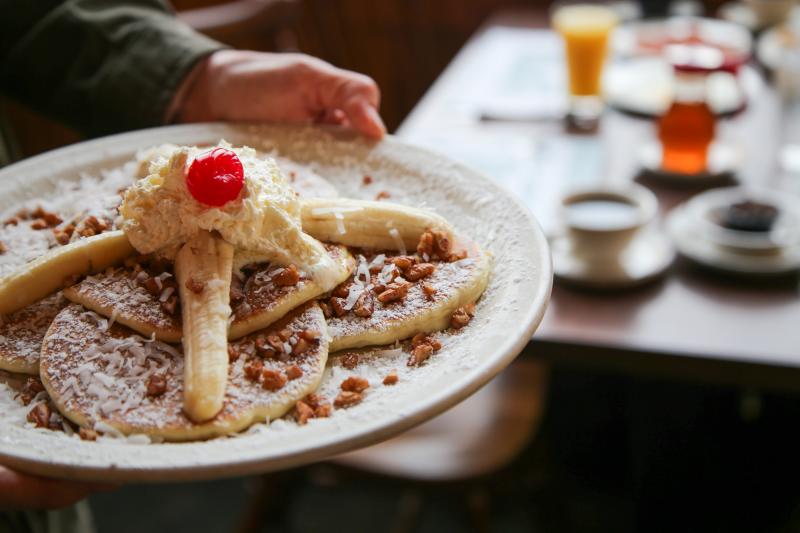 9:00 a.m. Breakfast – You can't skip the most important meal of the day, ESPECIALLY when there are seven pancake houses in the city waiting for you to try their delicious, buttery stacks. Try Pancake Pantry's bear-shaped pancakes, themed perfectly for the Great Smoky Mountains. Crockett's Breakfast Camp's Aretha Frankenstein Pancakes are sure to satisfy you and give you enough fuel for your adventures throughout the day. Flapjack's Pancake Cabin has three locations in Gatlinburg, which is three times the opportunity to try their famous Sticky Bun Pancakes, sure to satisfy your sweet tooth.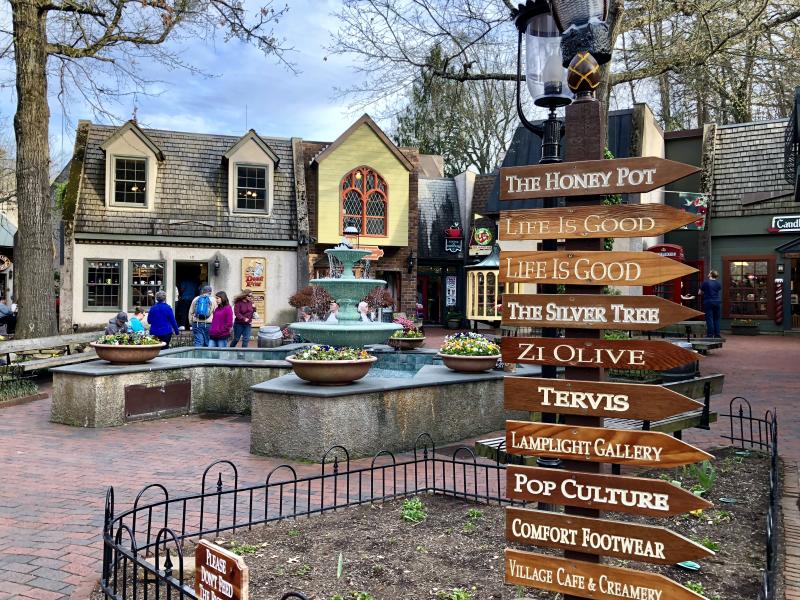 10:00 a.m. Shop til you Drop – Gatlinburg is home to nine unique shopping malls throughout the city, not to mention the Great Smoky Arts and Crafts Community – the largest organization of independent artisans and crafters in the United States. Take home a gift made ONLY in Gatlinburg. Talk a walk throughout The Village, where you can find everything from hiking gear to locally made soaps and lotions, unique teas, and spices to pet-friendly treats. The cluster of 27 boutique-style shops not only offers a wide variety of souvenirs, but its European style of architecture also offers an interesting history. Not to mention, it's home to a local favorite – The Donut Friar, in case you need a little sweet pick-me-up after breakfast.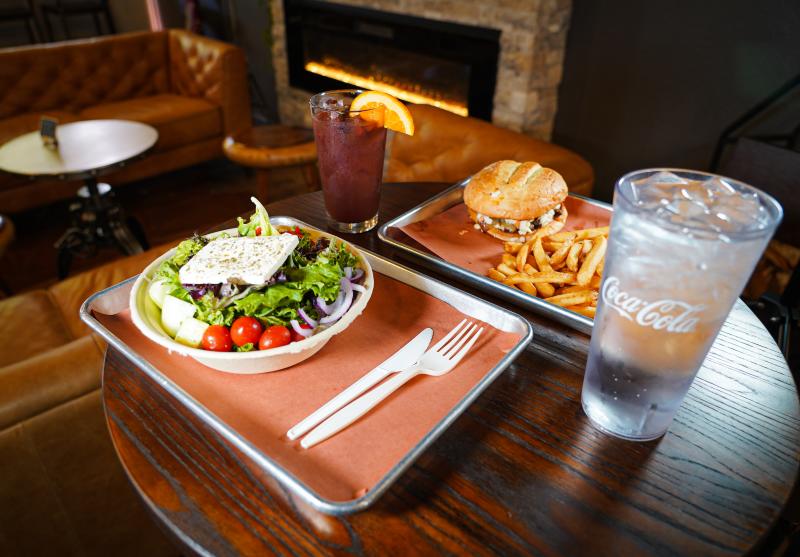 12:00 p.m. Lunchtime - With an eclectic blend of lunch options, this one is up to you. The Parkway is home to many tasty options for a lunchtime treat. Check out Smith & Son Corner Kitchen for All-American eats, Boudicca's Celtic Pub for Irish-inspired fare, or Bennett's BBQ for some southern barbeque. Just a short drive away, on HWY-321, there are many options for visitors to enjoy, as well. Locally owned, Split Rail Eats offers a diverse blend of options, including a recently added latte and espresso menu. Alamo Steakhouse is the perfect place for a heartier lunch with friends.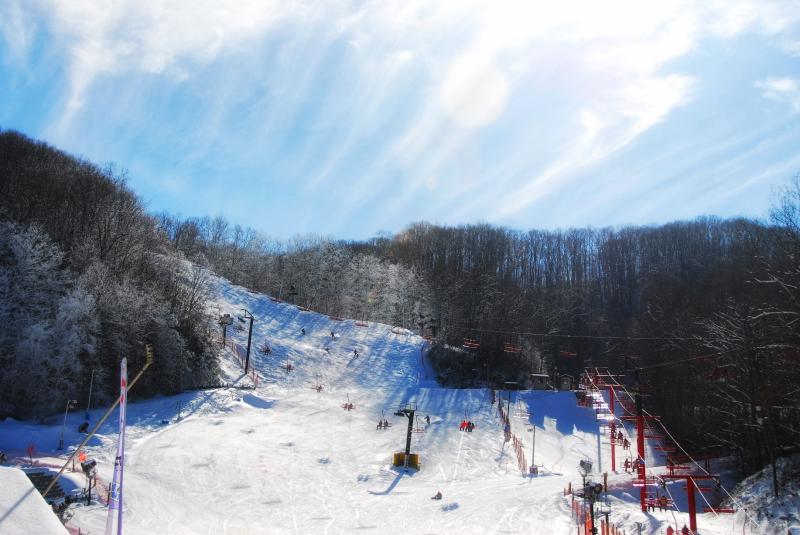 2:00 p.m. Visit an Attraction (or two or three) – Home to 50 unique attractions, there's something for every adventurer in Gatlinburg. Award-winning theme park Anakeesta offers fun for the entire family. Immerse yourself in nature at Treetop Skywalk, America's longest tree-based skywalk, featuring 16 rope-swing bridges among the trees. Gatlinburg SkyLift Park offers amazing birds-eye views of downtown Gatlinburg and the Smokies on the SkyBridge. The newly renovated Ober Mountain Ski Area and Amusement Park is a year-round attraction, but particularly beautiful in the Winter, offering ski slopes for all levels of skill, ice-skating, snow tubing, and more.
For those who may need a break from chilly temperatures, Gatlinburg has an abundance of indoor attractions, too. Check out Ripley's Aquarium of the Smokies for a maritime experience featuring Shark Lagoon – a self-propelled experience through a glass tunnel of beautiful aquatic creatures. Hollywood Star Cars Museum marries fun with history, featuring some of the automobiles of Hollywood's biggest names. Put your mind to the test at Gatlin's Emporium and Escape Games. The opportunities are endless.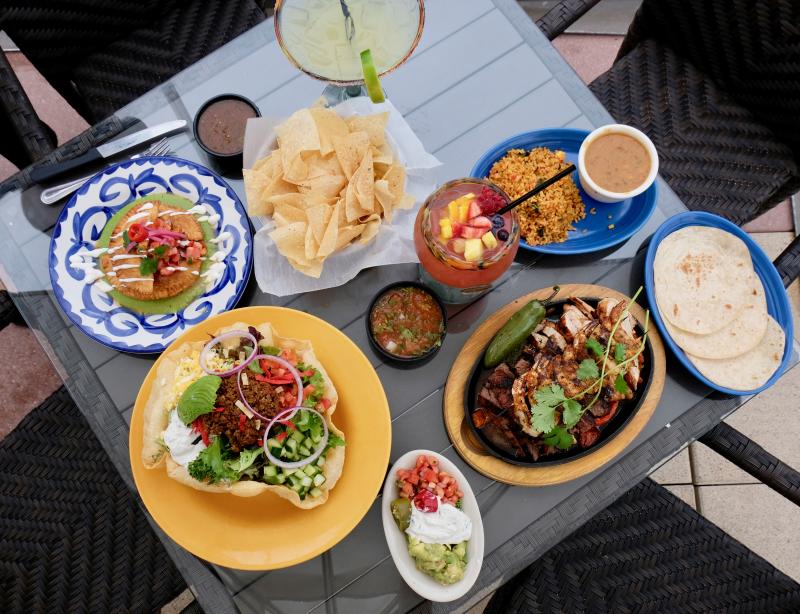 7:30 p.m. Dinner – After a day of exploring, it's nice to sit down and relax with a delicious plate of food. For a casual bite to eat, visit Gatlinburg Brewing Company for a slice of pizza and a locally-made brew. Loco Burro Fresh Mex Cantina offers delicious Mexican cuisine and has a rooftop bar – perfect for enjoying a sunset over Gatlinburg. For a more fine-dining experience, don't miss The Greenbrier. Offering a chef-driven menu and seasonal specialties, the restaurant is also famous for its hand-crafted cocktails. The Park Grill is teeming with National Park history and a menu filled to the brim with hearty eats.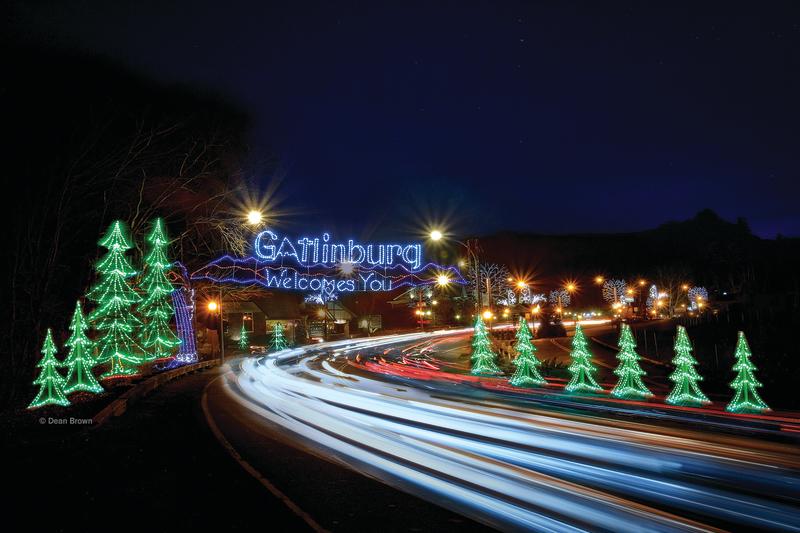 9:00 p.m. – Explore Gatlinburg After Dark – While it may be bedtime for some, this is a chance for the night owls to explore the city, illuminated by millions of twinkling lights. Until mid-February, Gatlinburg's Winter Magic Celebration is in full swing, adorning the town with beautiful decorations and lights – great for the perfect Instagrammable shot. Don't miss late-night live music at Ole Red Gatlinburg on weekends. Last but not least, make sure to try an adult beverage, steeped in the Appalachian tradition. A nightcap from one of the city's famous moonshine distilleries is a perfect way to end a perfect day in Gatlinburg.