[caption id="attachment_1151" align="alignleft" ]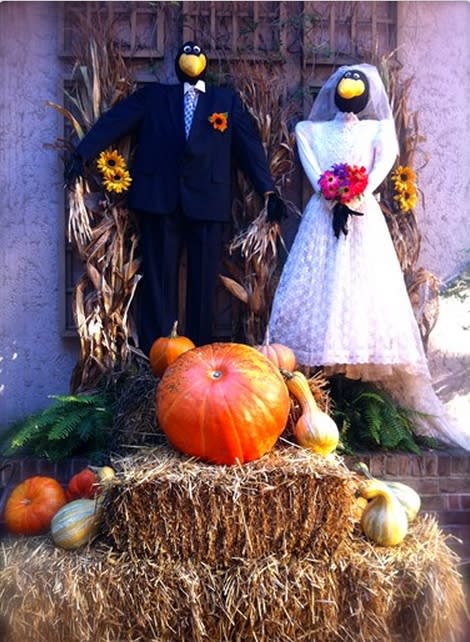 Late October is spooky in Gatlinburg![/caption]
Traveling to Gatlinburg in the fall will provide you with the perfect backdrop for some scary Halloween fun. If you and your family are looking for some adventurous Halloween fun and don't mind running into a few goblins, ghosts and a black cat or two, then come along as we show you some of the spooky fun activities that await you right now in Gatlinburg.
There's one famous haunted adventure attraction that's open year round, so you can enjoy the ghostly goings on now and come back in December, July or anytime for more frightful fun! It uses live actors and offers some surprising special effects. The inside is a bit strangely shaped with shocking and sometimes funny things to discover every step of the way.
If you're looking for an amazing three story haunted house, we have that here too. Take your time and go through it if you dare; each scare will delight or frighten you, or maybe make you jump as it comes up behind you! This haunted house keeps evolving and has been going strong for decades in Gatlinburg. Visitors report that they like to come back every year to this attraction to see what new horrific features have been added. Haunted radios, balconies that feel like they are caving in, and an almost maze-like trip through horror after horror...you won't want to miss it!
Note: It's important to call ahead to any haunted fun house or attraction to see what ages are allowed. Some don't allow kids under 6.
Maybe a hypnotist is more your style. From Oct. 1 - 31 you can take a journey that starts with the power of your imagination and enjoy a light-hearted look at Halloween. This Fall Events page on our site offers more information and show times.
And if all these Halloween themed activities are a little too frightful, then you can ride Ober Gatlinburg's Aerial Tramway and spend a few hours high above Gatlinburg at the Wildlife Encounter or in their new Amaze-N-Maze which is sure to confound all members of the family.
If you like the Aerial Tramway you can also try the Gatlinburg Sky Lift. It offers a pleasant change from all the scary attractions as you ride in the open, high above the city. The fall colors are closer than ever when you ride the Sky Lift, as you'll enjoy the relaxing ride among the beautiful Smoky Mountains scenery. It takes around 7 minutes and you'll get to see Gatlinburg from every angle! You'll climb up to 1,800 ft. and arrive atop Crockett Mountain at the end of your ride. Try this ride at night, too, for a different experience. See our Attractions Page to get more information.
You'll definitely need sustenance after all these activities. Don't worry, we have you covered with an introduction to some of the superb Italian food you'll find in Gatlinburg. If you're not into Italian, then visit our Dining page that offers details on every kind of restaurant; from family fun spots to places where you can enjoy an intimate dinner for two.
Are you ready to visit Gatlinburg this fall? Then be sure to see our Vacation Guides page where you'll find details on every kind of Gatlinburg adventure; from outdoors activities to romantic getaways.
What fall frights, heights or adventures have you tried in Gatlinburg? Share your experiences with us in the comments, on Facebook, on Twitter @travelgburg, or on Google +!