Gatlinburg offers a varied selection of lunch spots with great menus at affordable prices. Whether you are looking for ambience, fast and causal or just a quick bite on-the-go, the list below covers some of the best places for lunch in our mountain town.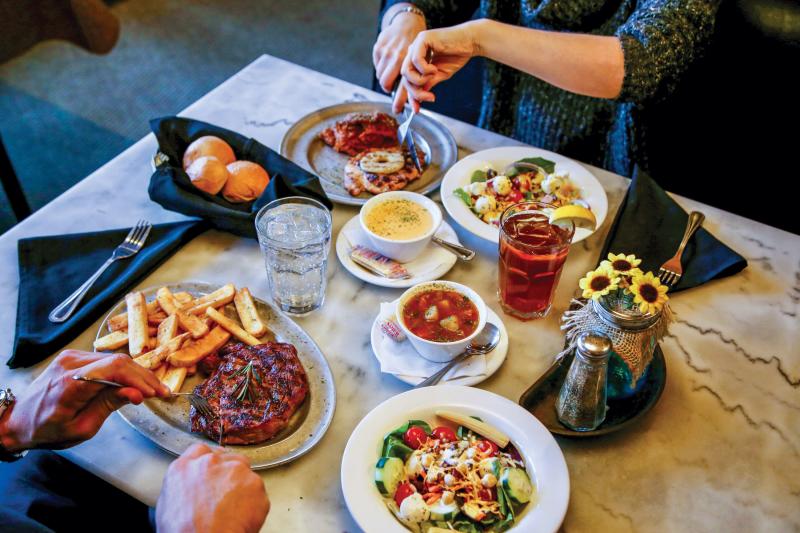 The Park Grill is famous for its rustic decor and hearty Southern dishes that pay homage to the history and flavors of the region. Don't miss out on trying their classic Sweet Potato Casserole, Moonshine Chicken grilled to perfection on hickory charcoal or the delectableness that await your taste buds after a bite of their hot fudge and sugar bear-paw-topped Black Bear Brownie Bash. Come early to grab a table before the lunch rush and enjoy your meal!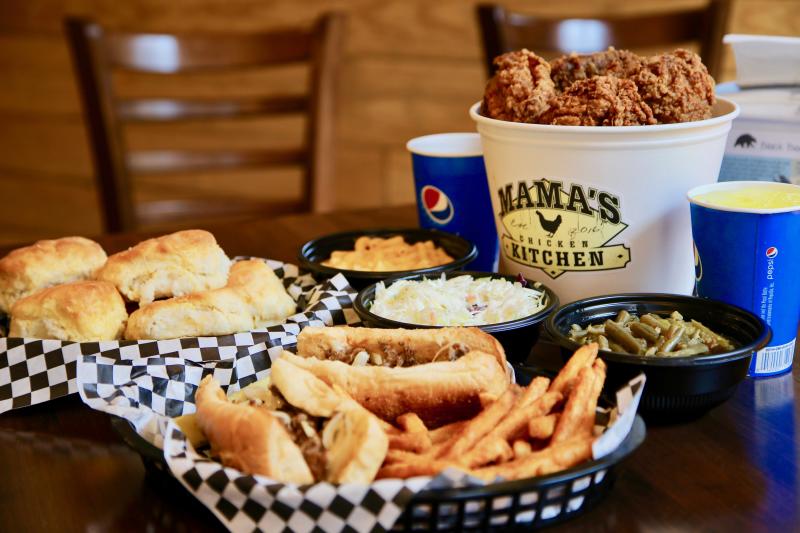 Mama's Chicken Kitchen and JOE & Pop's Sub Shoppe It doesn't get any more delicious than savory fried chicken from Mama's Chicken Kitchen and JOE & Pop's Sub Shoppe's Philly Cheesesteak sub after a busy afternoon in Gatlinburg. Stop by on a weekday afternoon and you will be rewarded with fast-service and a fresh lunchtime meal that you can enjoy inside or from their screened-in porch area. It's guaranteed to hit the spot and the perfect casual lunch for large groups or families. Both restaurants are located at 1244 East Parkway.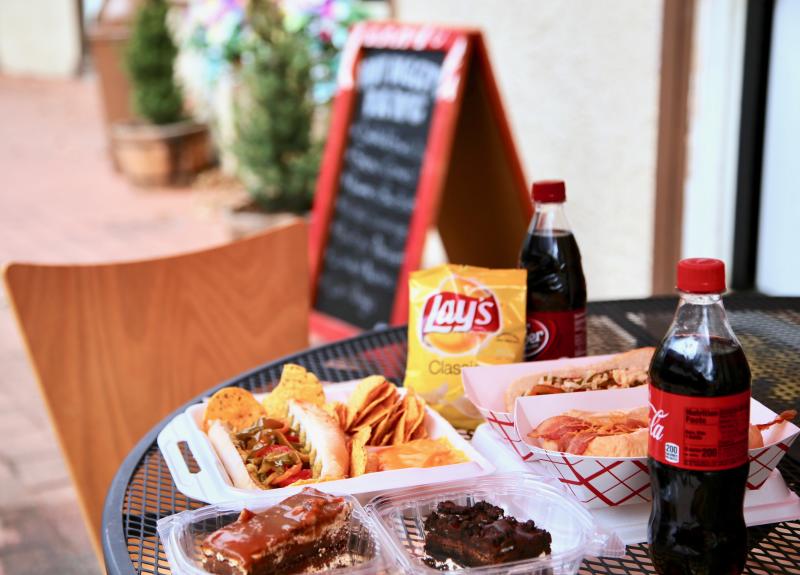 Hot Diggity Dawg One of the newest eateries on the Parkway, Hot Diggity Dawg is the answer to every hungry promenader's rumbling stomach. A family-owned and operated joint, they specialize in simple hand-held bites such as BBQ Pork Sandwiches, dogs and decadent cheesecakes you can get in all varieties by the slice.  Get a taste of their Gouda or Bacon Dog with a side of loaded nachos and a refreshing beverage and you'll be well on your way to finding your new go-to lunch spot after a busy morning exploring Downtown Gatlinburg.