Winter wonderland.  Think about it for a moment. What comes to mind?  Most people form their perception of what a winter wonderland looks like from a song written in 1934 by Felix Bernard called "Winter Wonderland."  The song has been played in every shopping mall, performed at all the parades, and christened the hallways of homes for nearly 90 years, thus becoming synonymous with the season.
"Sleigh bells ring, are you listening,
In the lane, snow is glistening
A beautiful sight,
We're happy tonight.
Walking in a winter wonderland."
Gatlinburg has the unique features that make this song come alive.  Sleigh bells accent the mountains giving them a voice, snowmen adorn the yards around town, and the birds will always sing you a love song.
Experience the Winter Magic in Gatlinburg
Winte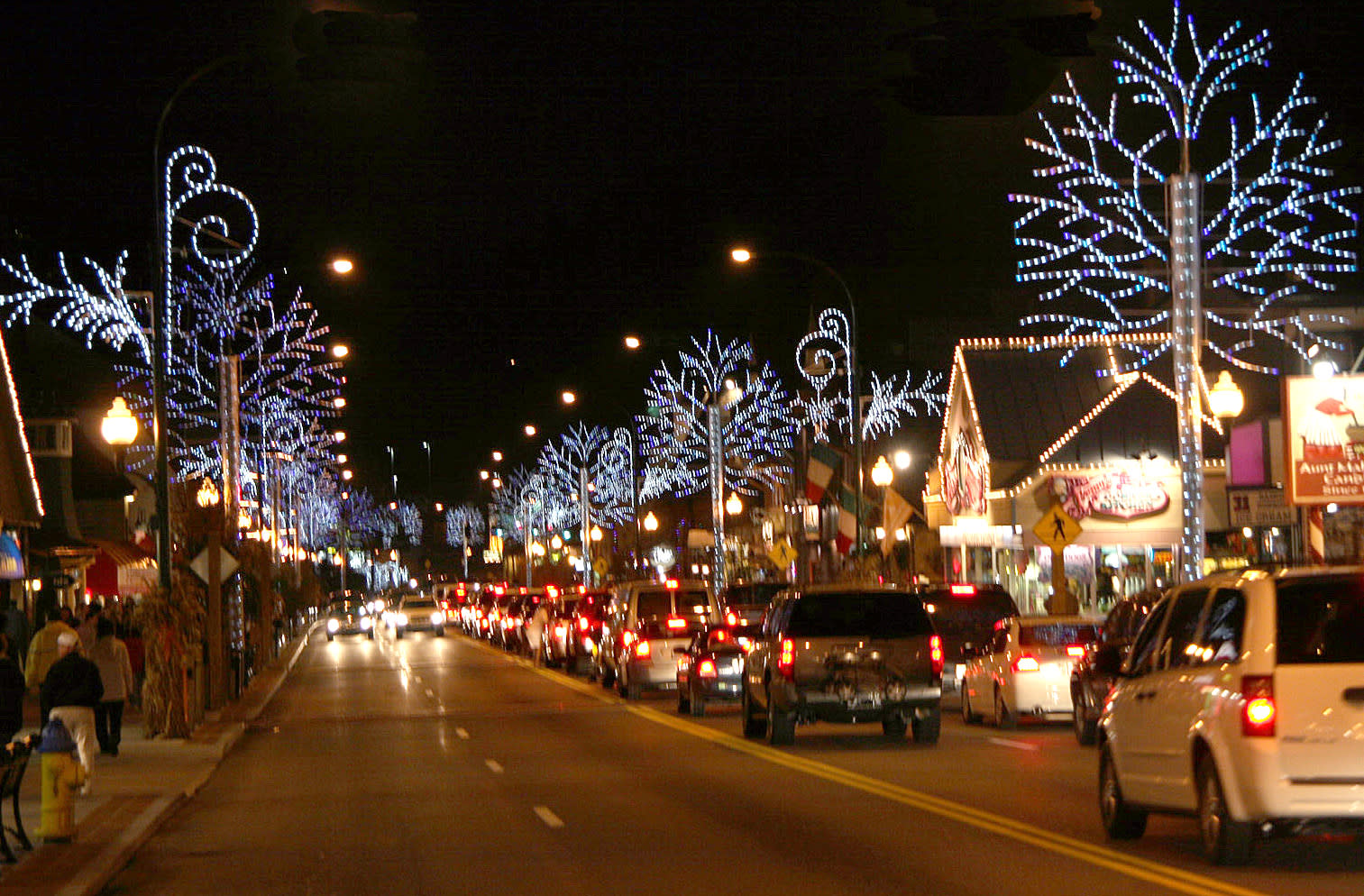 r in Gatlinburg is a magical time for so many reasons. The lights! Oh the lights fill up the night sky to make every view one you won't forget.  Take a journey on the Trolley Ride of Lights to experience Gatlinburg's stunning light displays.  Do you like to listen to classic carols?  At any time, you could be sitting at a fabulous restaurant in Gatlinburg and hear the beautiful sounds of our local carolers.  The carolers travel from restaurant to restaurant and mix it up all over town.  Do you like winter sports? You can definitely find those in Gatlinburg as well.  Ober Gatlinburg is one of the premier resorts in town. They offer an Aerial Tram ride, ice skating, snow tubing and nine slopes to carve!
The Trolley Ride of Lights
This adventure often gets booked up quick, so call ahead and reserve as soon as you know you'll be in town!  The Trolley Ride of Lights will take you to see "displays that are indigenous to Great Smoky Mountains National Park including deer, foxes, squirrels and rabbits." Everyone loves the bears, and if you're always searching for one while you're in town, not to worry! We have some bears that are lit up too.
Winter in Great Smoky Mountains National Park
The park is a very special place around the holidays, and the park workers care about visitors' safety. Before you head to the park over the holidays, there are a few things to keep in mind. In the lower elevations around 1700', the same elevation as Gatlinburg's downtown area, the average snowfall is minimal.  Snowfalls of about 1-2" will happen about 5-10 times a year, which leaves a nice dusting to play in. In the higher elevations of 2500' and above, snowfall steadily increases.  To find out more information, visit this link to the National Park Service page: "When Will it Snow?" Also, here are two great links to watch the webcams at Look Rock and Purchase Knob!
Are you coming to Gatlinburg for the holidays? Let us know on Facebook, Twitter (@travelgburg), or in the comments section! See you soon!