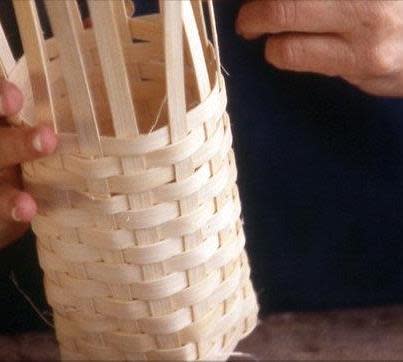 It's that time of year again in Gatlinburg! Spring is right around the corner, and the Arts & Crafts Community will be putting their handcrafted pieces on display for visitors to enjoy. Gatlinburg is home to one of the largest collections of independent artisans in the world, and fine Appalachian arts & crafts are a way of life for many locals and an interesting pastime for visitors!
Experience the Splendor of Fine Appalachian Art at the Great Smoky Easter Arts & Crafts Show
The Great Smoky Easter Arts & Crafts Show will feature unique handcrafted products, gifts, and pieces made by members of the Arts & Crafts Community. If you've experienced one of these shows before, you will be in for a special treat this year, as the artisans roll out their spring and Easter creations. The Arts & Crafts Show will be held at the Gatlinburg Convention Center from March 28, 2013 – March 30, 2013. Make sure to schedule some time to stop by the incredible arts & crafts show while you're in town!
Watch the Artisans at Work
While you enjoy the show, you will also be able to watch live demonstrations from the talented artisans present at the event. They will be putting their skills on display to show guests exactly how these fine pieces of art are made. So while you are browsing the many pieces of fine art and one of a kind crafts on sale, you can watch the artisans work and see first hand how they create the beautiful Appalachian art the area is so well known for.
About the Gatlinburg Arts & Crafts Community
Gatlinburg's Historic Arts & Crafts Community is home to more than 120 working artisans and craftsmen and is the largest group of artisans in North America. The 8-mile loop housing shops and boutiques is an established Tennessee Heritage Arts & Crafts Trail. The Arts & Crafts Community hosts several events throughout the year showcasing true Appalachian artwork and demonstrating the techniques that the artisans use to create their coveted works. Some of the techniques used by the artisans include whittling, basket weaving, casting, candle making, photography, silver smithing, pottery making, leather making, painting, carving, sculpting, and more.
To learn more about the Arts & Crafts Community and the Great Smoky Arts & Crafts Show, visit: http://www.gatlinburg.com/experience/features/arts-crafts.aspx
Where is your favorite shop in the Arts & Crafts Community? Let us know in the comments section, on Twitter, or on Google +!