[caption id="attachment_468" align="alignleft" ]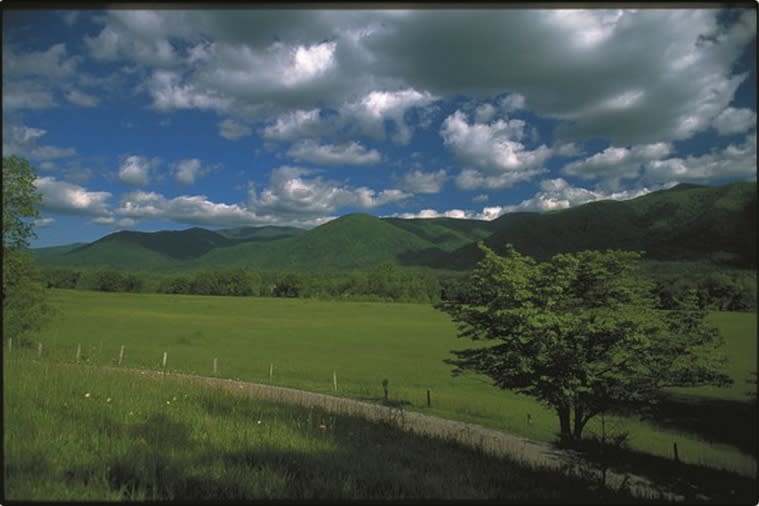 Visit our Pinterest boards to see more great photos![/caption]
If it's true that a picture is worth a thousand words then our new Pinterest account should transport you in spirit to Gatlinburg. We began creating our 43 boards in September and we add to them regularly. The reason we created them was to give you more ways to discover Gatlinburg beyond what we provide on our website. So many of you have been so kind to follow the boards. As of this writing we have over 3200 followers. The diversity that Gatlinburg offers provides us with many opportunities to visually highlight the area on Pinterest. While Pinterest provides a variety of ways to display the photos we've collected, we'll continue to brainstorm new board ideas. Our goal is to make these Pinterest boards useful for you; new and returning travelers to Gatlinburg.
Join us now for a short tour of our Pinterest boards. Perhaps you'll find something inspiring to pin to your own boards.
We'll start with our 'Gatlinburg Travel Information' board. This board provides a great pictorial summary of some of the top info you'll want to know for planning your trip. We have a picture of the Aerial Tram set against amazing fall foliage. There's info on convention and meeting space if you're planning a corporate trip. We even include a link to our downloadable vacation guide.
You'll want to see our 'Things to Do' board. Here we feature shots of the Aerial Tram and the scenic chairlift at Ober Gatlinburg. Take a look at our photo of the Gatlinburg Zipline Family Adventure. With 27 different activities this attraction may require several repeat visits. Fishermen will be right at home in Gatlinburg as our area offers some of the best fishing in this part of the country. Be sure to see our fishing photos on our 'Things to Do' board.
A big part of your trip will likely be spent visiting all the attractions in Gatlinburg. Try our Attraction Information board for tips. You'll see photos of penguins from Ripley's Aquarium, info on the Dukes of Hazzard Store and Museum, pics of Ripley's Believe it or Not Odditorium, photos of Arcadia's 145 interactive games and so much more. This is one of our biggest boards full of the color and excitement you'll find in Gatlinburg.
Next we invite you to check out our 'Scenic Gatlinburg' board. Here you'll see everything from mountain beauty to stunning cloud formations to gorgeous rivers and streams. The photos range from overlooking the city of Gatlinburg to some of the most beautiful scenery in Great Smoky Mountain National Park. We even have a 'Gatlinburg at Midnight' photo.
We hope you've enjoyed this tour of our Pinterest boards. There are many more boards for you to explore on our Pinterest page. Have fun repinning the photos to your own boards. You can collect them to build anticipation for your trip to Gatlinburg!
Do you love Pinterest? Which is your favorite photo on our boards? Let us know in the comments, on Facebook, on Twitter @travelgburg, or on Google +!