Visiting Gatlinburg any time of year is great for a vacation or for a fun weekend getaway. The holidays in Gatlinburg are an incredible time of year to see and experience everything our area has to offer. We'll highlight a few of the best activities and attractions that you won't want to miss this holiday season: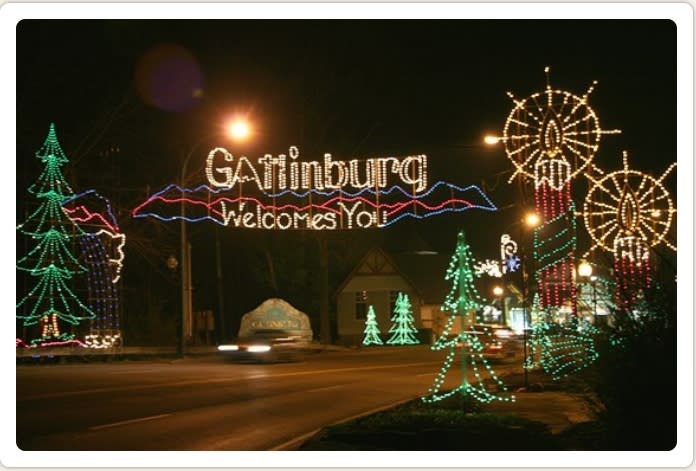 1) The Winter Magic Tour of Lights is one of the most popular attractions in Gatlinburg for the holiday season. Ride the tour trolley and see a winter wonderland of light displays. The displays are so beautiful and the fairytale-like characters sparkle and dazzle your eyes. Millions of LED lights offer fanciful representations of forests, international children, and animals native to our area. Catch this trolley tour at 6:30, 7:30 and 8:30 pm through January 25. You can buy your tickets online here.
2) See this list of restaurants that are open on Christmas so you can enjoy a fun holiday dinner without the work!
https://www.facebook.com/notes/visit-gatlinburg/gatlinburg-restaurants-open-for-thanksgiving-and-christmas/10151332085752065
3) Great Smoky Christmas Arts & Crafts Show
234 Historic Nature Trail
Gatlinburg, Tennessee 37738
Event Date: Dec 2, 2013 to Dec 8, 2013
Location Gatlinburg Convention Center
Time: 10 am
Call 1-800-588-1817 for more information
Artists from all over the Southeast display their unique wares that are for sale. This craft show is highly rated as one of the very best on the East Coast. Listen to the artisans talk about how they learned their crafts and view some of the most beautiful weaving, leatherwork, candles, pottery and many more craft items that you'll see not only in the Smokies, but anywhere. Not sure what to bring back as a souvenir from your trip, or what to buy friends and family for Christmas gifts? This craft show will provide many unique shopping opportunities.
4) Don't miss the 38th Annual Fantasy of Lights Christmas Parade in Downtown Gatlinburg. Bring the kids to see the lighted floats, giant helium balloons and enjoy the holiday festiveness that the marching bands provide with their renditions of popular holiday favorite songs. Help us break the world record for the most people wearing Rudolph red noses at a public event! Parade is held on December 5 and begins at 7:30 pm. 800-568-4748.
5) Ride the tram up to Ober Gatlinburg and enjoy the winter sports activities: Snow tubing started on November 22 and the video clips are already being posted to Ober's Facebook page. Be sure to join them for the fun:
https://www.facebook.com/video.php?v=10152380805452721
Skiing may very well be open at Ober by the time you read this blog; but it's always a good idea to check the conditions before you plan to go skiing:
http://www.obergatlinburg.com/ski/slope-report/
Ober's wildlife encounter, ice skating rink and ski lessons are just some of the awesome activities you can enjoy there. If you are in a quieter frame of mind, or after your outdoor fun, definitely stop in to their Seasons Restaurant for a family dinner. Choose from a diverse menu that features Southern favorites like country fried steak, macaroni and cheese and shrimp and grits. Or you can try slow cooked pot roast, NY strip steak, rib eye steak, fettucine alfredo and many other delectable entrees. The desserts are just as spectacular, and include Chocolate Lava Bundt cake and Southern Bourbon Pecan Pie.
6) Sometimes a very quiet, romantic celebration is what's in order. You can plan ahead for your romantic holiday getaway by booking your hotel or cabin on our site today. Look forward to a dinner you cook yourself in your cabin, or room service in your hotel room.
Come see us in Gatlinburg for the holidays. There's so much to do -- we hope you get here soon!
What Gatlinburg holiday events do you enjoy? Share your experiences with us in the comments, on Facebook, on Twitter @travelgburg, or on Google +!