Top 10: Ole Red Gatlinburg
We've counted all the ways. Discover the exciting things related to Gatlinburg's newest restaurant and venue that you may not have known about. Plus, we had to reciprocate the love - 10 Reasons Why We (Ole Red) Love Gatlinburg.

1. The Man Behind It All
Two words: Blake Shelton. He's the winningest coach on NBC's The Voice and is a five-time CMA Male Vocalist of the Year, tying Vince Gill and George Strait as the most decorated winner in that award category. He knows how to throw a party, and you never know when he might stop by Ole Red Gatlinburg for a pop-up performance.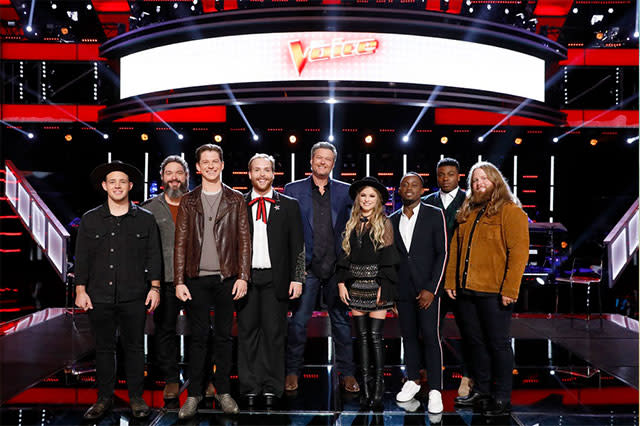 2. They Hit All the Right Notes
Given Blake Shelton's eye for talent, it will come as no surprise that country music's rising stars will occupy Ole Red Gatlinburg's state-of-the-art stage. Every day of the week, audiences will enjoy hand-picked talent at the only live indoor music spot in Gatlinburg, showcasing the very best coming out of Music City and across the Southeast. From hot up-and-comers to surprise celebrity guests, the possibilities for some good old-fashioned, toe-tapping fun are endless. Get the event schedule. Above photo by: Trae Patton/NBC.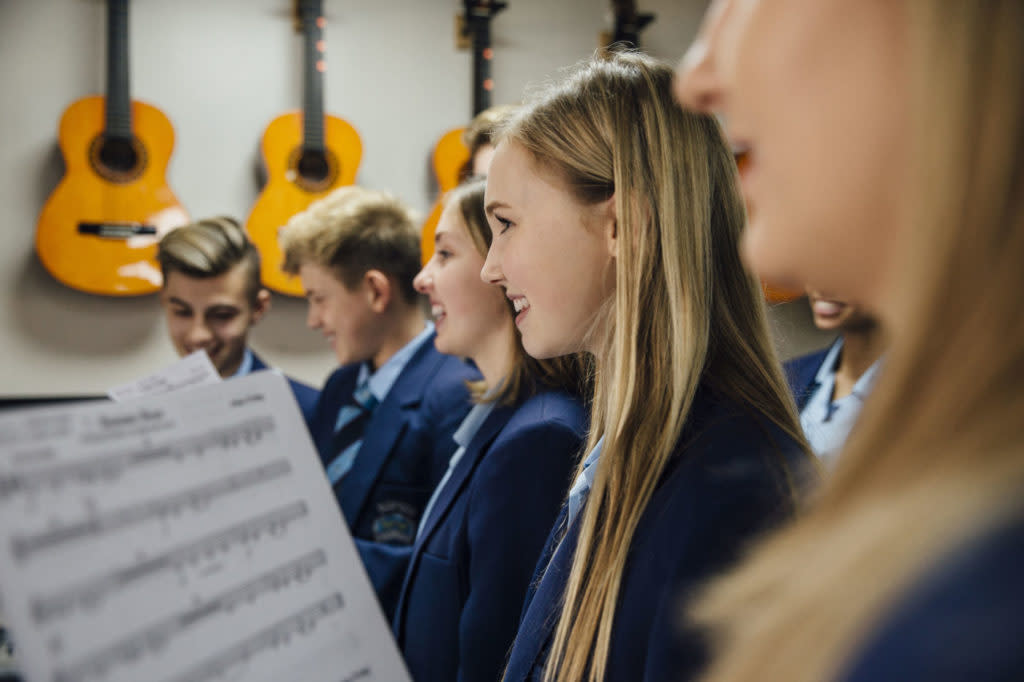 3.  Love Thy Neighbor
There's not much we don't already love about having Ole Red Gatlinburg as our new neighbor, but when we heard about their partnership with Gatlinburg-Pittman High School to raise money for the school's Music Program during the Ole Red Gatlinburg Grand Opening celebration, our love became official. Ole Red Gatlinburg recently hosted an online auction for 35 pairs of tickets to the Grand Opening concert. All proceeds raised through the auction benefit the Gatlinburg-Pittman High School Music Program and contribute to the purchase of instruments, uniforms and costumes as well as travel expenses for participating students. Now that's what we call neighborly!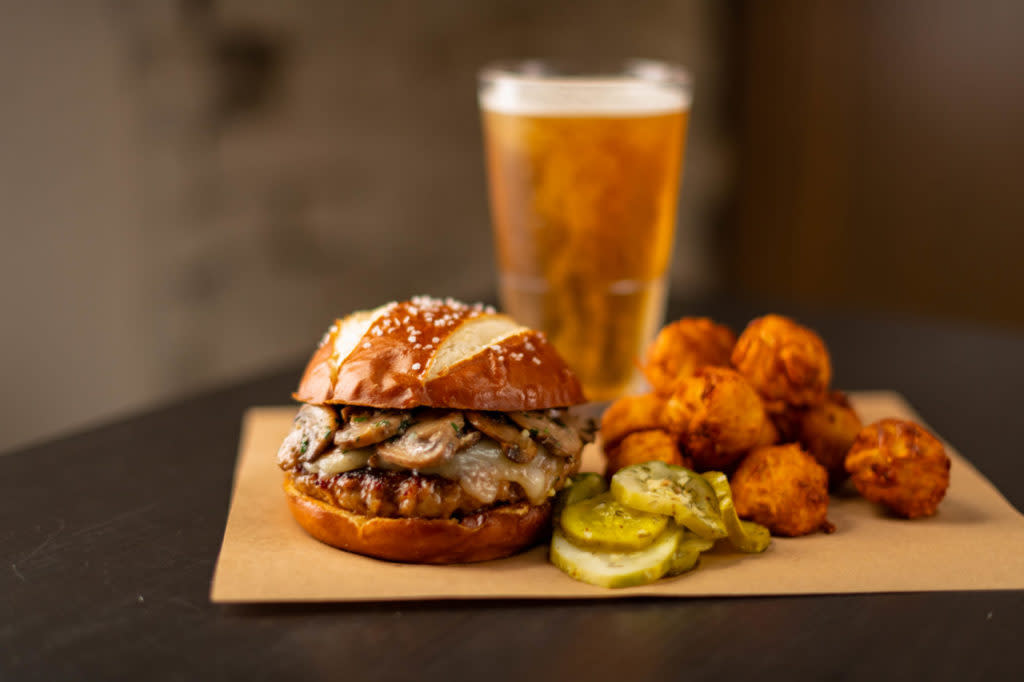 4. They've Got Food You'll Crave
Those that visit Ole Red Gatlinburg might come for the music, but they'll stay for the food. The venue's made-from-scratch menu adds to Gatlinburg's amazing food scene with entrées that celebrate the best in Southern flavor and Blake Shelton's favorites. We guarantee you'll raise a fork for their one-of-a-kind dishes like the Tater Tot Poutine or Lucky Charms Banana Pudding, an irresistible dessert that pays homage to Blake's favorite marshmallows. Our favorite thing on the menu? Gatlinburg-inspired items like the Ober Gatlin-Burger, which comes mounted with Ole Smoky Moonshine Mushrooms.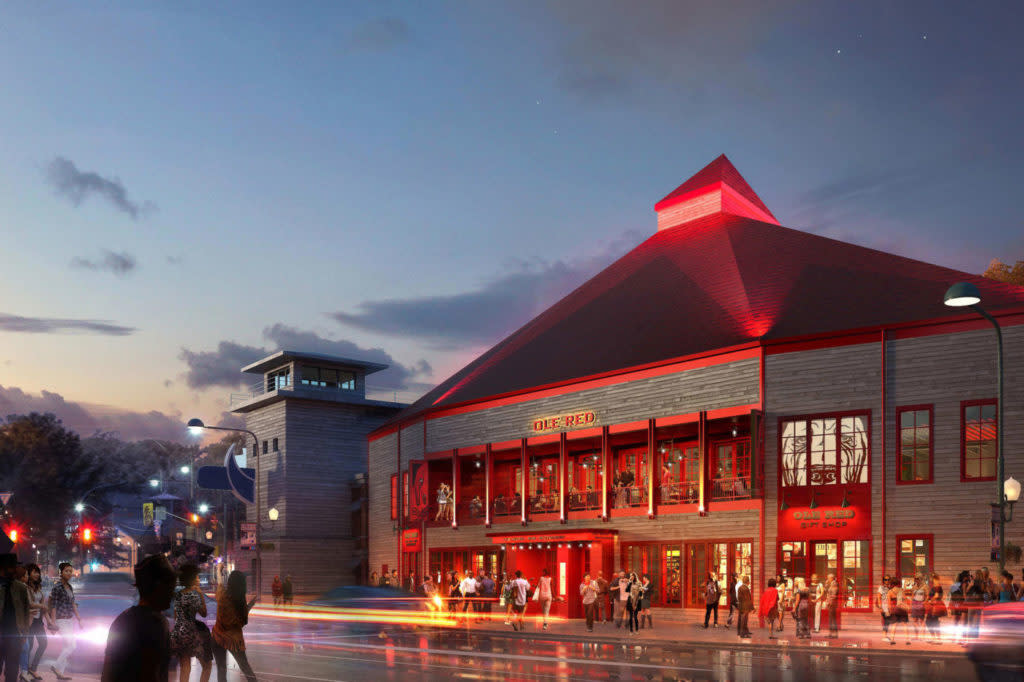 5. It's All About Location, Location, Location
Situated in bustling downtown Gatlinburg, Ole Red is easily accessible along the Parkway and the fifth in a series of new premier businesses whose grand openings have made the area around traffic light #3 one of the most happening places in town. Along with Anakeesta, Savannah Bee Company, LandShark Bar & Grill and Margaritaville Resort Gatlinburg, Ole Red Gatlinburg stands in company good as Gatlinburg's newest venue and attraction.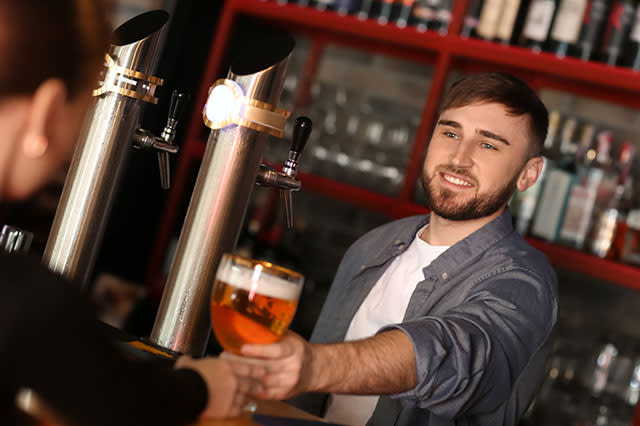 6. Hospitality That Inspires Fun
The staff at Ole Red Gatlinburg knows a thing or two about having a good time. So be prepared to have some fun, because being at Ole Red is a lot like hanging out with Blake Shelton himself: laid-back and genuine, up for anything, and set to great music. With such a great crew, those who walk through the doors at Ole Red Gatlinburg will feel both right at home and like an honored guest. Ole Red Gatlinburg's commitment to great service and good fun expands on Gatlinburg's world-class reputation as a destination offering the best in family-fun entertainment and hospitality.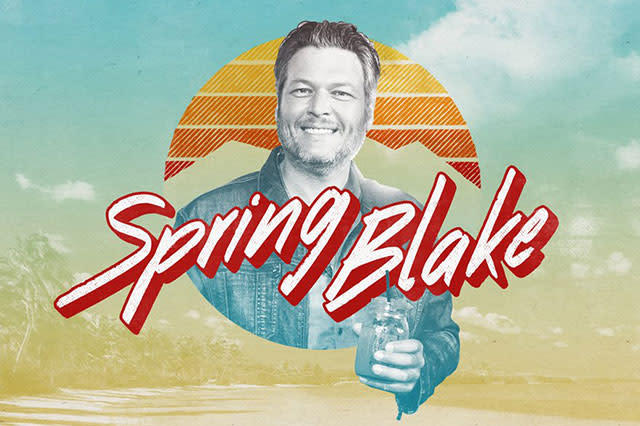 7. Life of the Party
Speaking of fun, mark your calendars because, beginning March 11, the celebrations truly begin! Ole Red Gatlinburg will be opening its doors in a big way, kicking off with their week-long "Spring Blake" celebration, and continuing throughout the year with various events to come. We love a good celebration and Ole Red Gatlinburg's festive contributions to Downtown Gatlinburg's vibrant scene are sure to make this year a can't-be-missed time to visit Gatlinburg.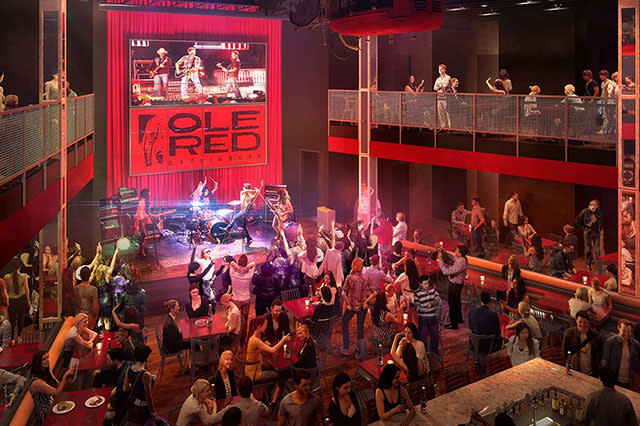 8. The Venue is AMAZING!
As a multi-level 16,000-square-foot entertainment venue, Ole Red Gatlinburg is set to have a two-story bar and restaurant, retail area, performance space, dance floor and exterior terrace. Which is a fancy of saying one thing: it's going to be one of the most impressive venues in Gatlinburg. From their handmade murals to the antique tractor adorning their ceiling, Ole Red Gatlinburg knows how to set the stage for a great time.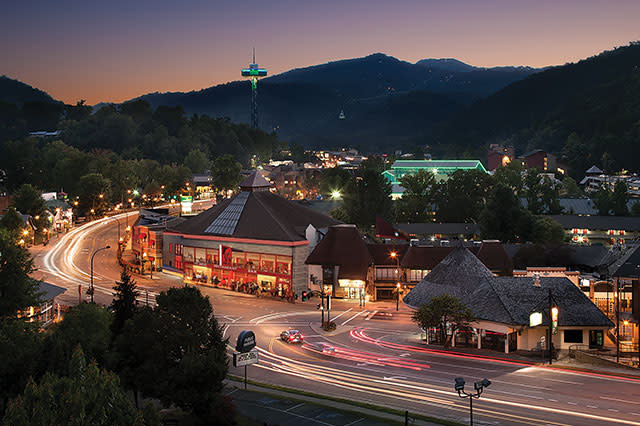 9. Perfect for Every Outing
What's better than a night at Ole Red Gatlinburg? A night with your favorite people at Ole Red Gatlinburg! No matter your group needs, Ole Red Gatlinburg makes it easy to let the good times roll with a variety of private event opportunities that will make your next outing a memorable one. Whether you are reconnecting with friends or planning your next meeting event, Ole Red Gatlinburg is the boot-scooting venue that offers experiences that the whole group can get on board with.
10. Last, but Not Least…
Elevated entertainment and Tater Tot Poutine aside, here's the real reason we love Ole Red Gatlinburg: it's the perfect place to get your Blake on. The kind of place where you can come as you are and come alive; your time at Ole Red Gatlinburg is guaranteed to inject a little fun back into your universe. But don't just take our word for it, come experience it all for yourself right here in the 'Burg.