The nation's "first" celebration and Gatlinburg's award-winning Fourth of July Midnight Parade will step off at 12:01 a.m. on Monday, July 4. Parade-goers can enjoy a celebration of red, white, and blue commemorating the Independence Day holiday as festive floats decorate the downtown Parkway. The celebration will also include a musical performance by the 100th Army band from Fort Knox, Kentucky, and a spectacular firework display.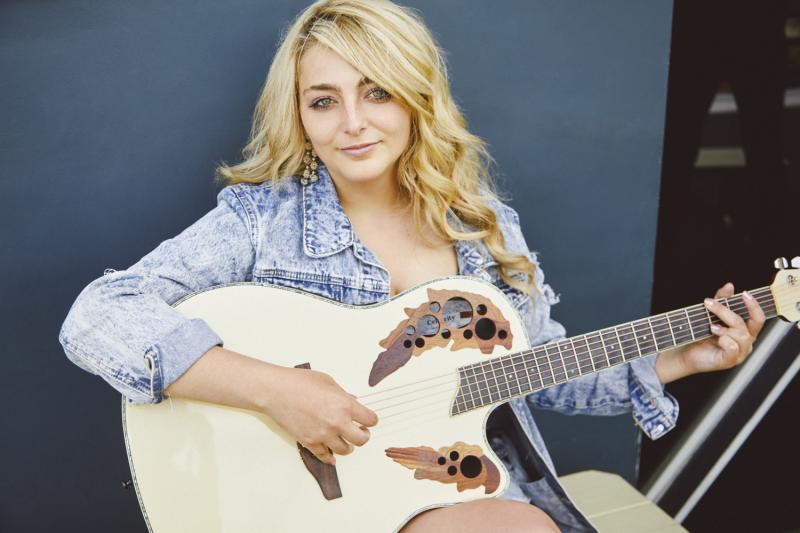 American Idol Runner-Up and rising country music star, HunterGirl will lead the festivities as the official Grand Marshal of Gatlinburg's annual parade. The Winchester, Tennessee native shares a deep respect for the nation's veterans, as she works with many music therapy organizations such as Freedom Sings USA and Operation Song, giving life to veteran's stories through her lyrics. Her unique talent for songwriting is delivered through her powerful vocals, winning hearts of not only judges, but crowds of music lovers. HunterGirl has played in renowned Nashville venues since only 18 years of age, but recently took the stage at CMA Fest, performing her chart-topping hit, "Red Bird."
 
The parade route begins at Baskins Creek Bypass and travels the length of downtown to traffic light #10 at Ski Mountain Road. Parade goers are encouraged to arrive early on Sunday, July 3rd to secure a place to watch the midnight parade along the Parkway. Events continue through July 4th, beginning with the River Raft Regatta.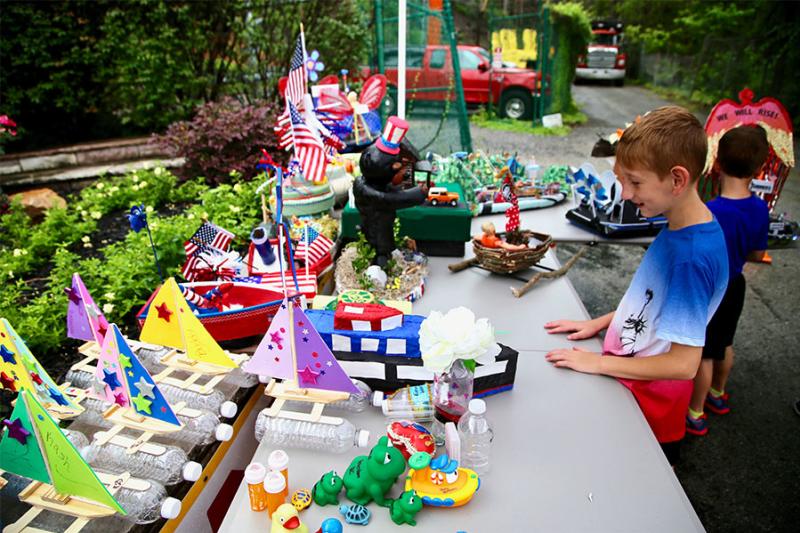 The annual River Raft Regatta, Gatlinburg's unmanned floatable objects race, will begin registration at 11 a.m. at the former Christ in the Smokies Museum. The race will set sail at 1 p.m. and finish when all floatables have crossed the finish line at Ripley's Aquarium of the Smokies. Those wishing to participate in the race may do so by purchasing a single rubber duck for $2 or 3 for $5. Winners in several different categories will receive official trophies.
 
The 100th Army Band from Fort Knox, Kentucky will provide entertaining performances over the course of the holiday. The band will perform throughout the afternoon on July 3rd at The Village, Reagan Terrace Mall, Ripley's Aquarium of the Smokies, and the Gatlinburg Convention Center.

The band will lead off the festivities the next day with a July 4th performance at 10 p.m. in Shade Tree Lot, located at 120 Historic Nature Trail, sparking excitement for the Fireworks Finale.

 


Beginning at 11 p.m., the Fireworks Finale will mark a celebratory end to the night. With a simultaneous display from the Gatlinburg Space Needle and Gatlinburg Convention Center, spectators can view the spectacular show from any vantage point in Gatlinburg.